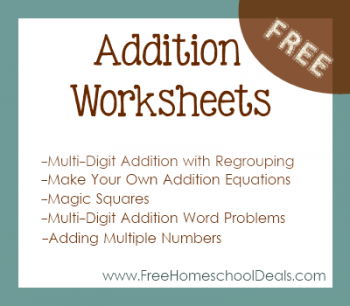 This packet of free printable addition worksheets focuses on multi-digit addition.  These worksheets are geared towards second grade addition, which involves multiple steps and regrouping.
In this 5-page printable packet you'll find:
Make Your Own Addition Equations – Unique cut & paste activity to create custom equations that your child then solves
Addition Word Problems – Word problems focus on adding multiple numbers with regrouping
Commutative Squares (also known as Magic Squares) – A fun adding activity where all sides of the equation must be correct for the final answer to be correct
Three-Digit Addition with Regrouping – A traditional worksheet to reinforce three-digit addition
Adding Multiple Numbers – 6 problems focusing on adding multiple numbers with a word problem at the bottom of the page
Do you need access to more free math worksheets?  Visit Mama's Learning Corner for several grade levels and types of free math worksheets and printables: addition worksheets, subtraction worksheets, counting money worksheets,  and rounding worksheets.
Click the image to download the worksheet packet.
Lauren Hill is a proud wife and homeschooling mama to 4 little people, ages 7 to 2. She loves spending time with her children each day as they put together file folder games, play oodles of match games, and just enjoy the simple routine of homeschool days. You can download a plethora of worksheet and printables at her website Mama's Learning Corner.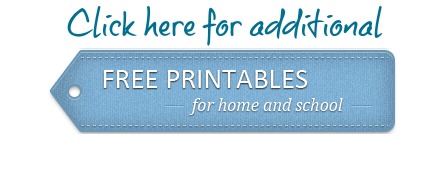 The following two tabs change content below.
Latest posts by Lauren Hill (see all)