Use these excellent free printable flower themed fraction math worksheets for helping your students learn their fractions better and with ease.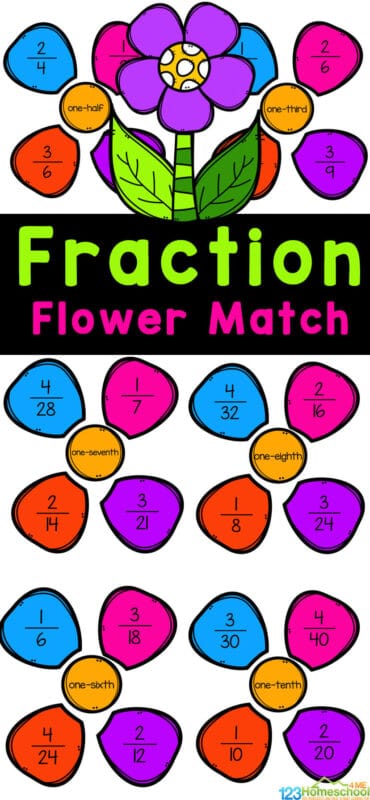 These pretty flower themed fraction worksheets are free to print and perfect for your students in elementary grades to be able to use for studying and reviewing purposes.
A little extra help with learning new topics goes a long way. Easily download and print these free to use flower themed fraction worksheets to add to your current study lesson plans for teaching your students while being in the comfort of your own home, or to use in a classroom full of kids who are learning together.
Included with this free printable pack of flower themed math worksheets are one-half through one-tenth fractions for your kids to be able to learn, study, and review as needed.
The flower theme is pretty and fun for your students to be able to look forward to doing. Make sure that your kids are having fun while they're learning at the same time so that they stay engaged and remember more of what they're learning.
Your elementary aged students will love and look forward to using these free printable flower themed fraction worksheets for learning and reviewing.
Check out these links below for more free printable math worksheets.
CLICK HERE for hundreds of free homeschool printables
Be sure to follow the Free Homeschool Printables and Worksheets board on Pinterest!
The following two tabs change content below.
Latest posts by Isa Fernandez (see all)