Your students who are in first grade will be able to learn how to read easier with this helpful free printable pack of sight word books that you can make in school.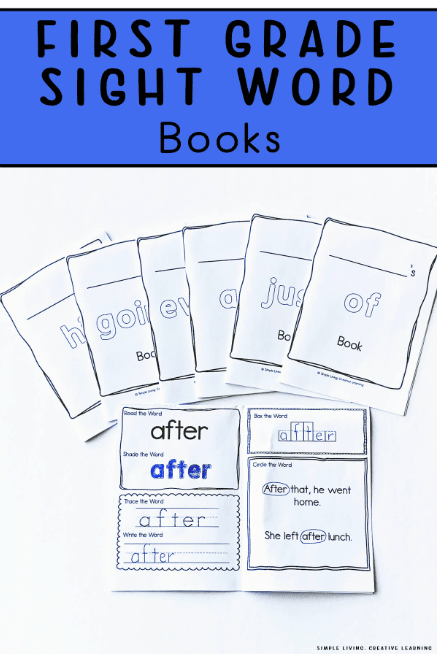 Whether you are teaching your kids one-on-one from being in the comfort of your own home, or you're in charge of teaching a classroom full of students, these free printable, helpful, and easy to use sight word books will be the perfect thing for you.
Children learning how to read is an exciting time but can sometimes be stressful for the teacher and the student. When the student struggles they get frustrated, and when they're young they want to give up right away.
As the teacher it can be hard to help if you don't know how to help you're struggling student and you don't want to watch them give up so soon.
That's what this helpful free printable pack of sight word books are for! Sight words are easy to learn how to read and remember words for young students learning how to read for the first time.
This free printable pack of first grade sight word books will be so easy to be able to add as a part of your current study lesson plans for your children.
Check out these links below for more free printable sight word learning activities.
CLICK HERE for hundreds of free homeschool printables
Be sure to follow the Free Homeschool Printables and Worksheets board on Pinterest.
The following two tabs change content below.
Latest posts by Isa Fernandez (see all)