Enjoying using these helpful and free printable sight word books for your younger students to be able to use for learning how to read for the first time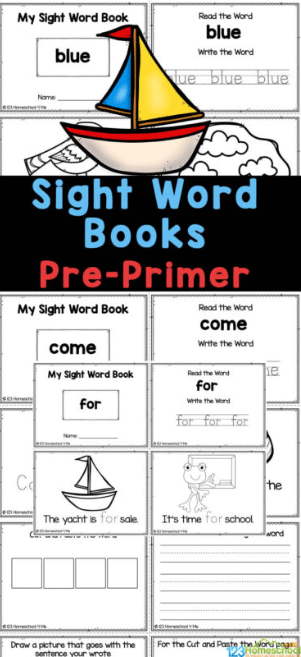 There are different individual sight word books to be printed out for specific words that you can easily teach your kids how to read with the help of this wonderful free printable learning activity.
Included with this free printable pack of sight word books are a total of forty different sight word books for you to be able to use with your young children for teaching them in the comfort of your own home, or for using in a classroom setting full of a bunch of students who are all learning at the same time at school.
If you choose to utilize this free printable sight word learning mini book activity in a school with your students then you can have all students use and share each book so they can rotate them out getting use out of all of them.
Your kids can even have fun while learning how to read new and easy sight words by letting them use colored crayons, markers, colored pencils or whatever else to be able to color and decorate these fun and free printable sight word mini books.
Check out these links below for more free printable sight word learning activities.
The following two tabs change content below.
Latest posts by Isa Fernandez (see all)