Check out this awesome, totally fun, and free printable mini farm themed coloring book page set for your children of multiple ages to be able to enjoy at home or in class.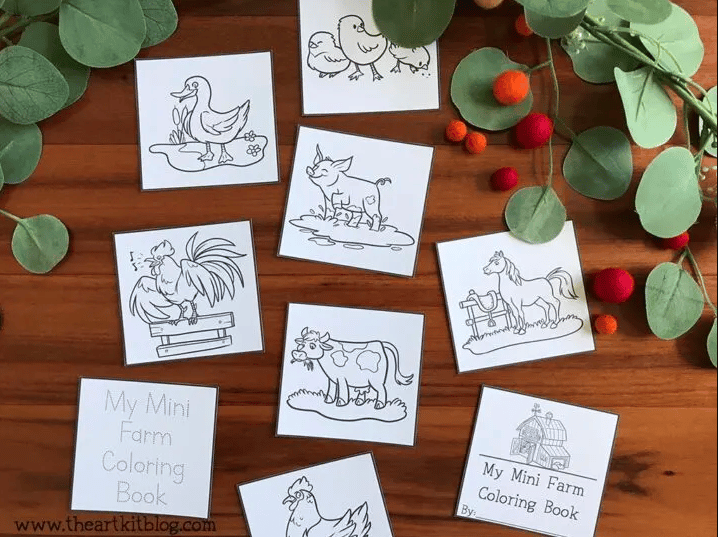 Children of all ages, and even adults too, can enjoy having loads of fun for hours with this free printable set of mini farm themed coloring pages that you get to turn into a mini book when you are all done if you want to.
This is a wonderful fun and free printable, mess free, and low prep activity for your children to be able to enjoy doing wherever they would like to be able to do them.
Keep your kids busy, entertained, and occupied for hours of fun with these wonderful free printable mini farm themed coloring pages this summer.
This is the perfect fun, free printable, low preparation and no mess coloring activity for your kids of all ages to be able to enjoy, so siblings can do it together regardless of age gaps and have so much fun.
There are tons of multiple different kinds of fun farm themed designs included with this free printable mini coloring book pack of pages.
When you are all done with coloring, you can choose to keep the coloring pages for yourself or get creative and think to use them as decorative cards to give out to your friends and family members to let them know that you are thinking of them.
Check out these links below for more free printable coloring pages.
CLICK HERE for hundreds of free homeschool printables
Be sure to follow the Free Homeschool Printables and Worksheets board on Pinterest!
The following two tabs change content below.
Latest posts by Isa Fernandez (see all)