These super fun and awesome free printable picture frame coloring pages are perfect for arts and crafts time at home or in class for kids of multiple ages.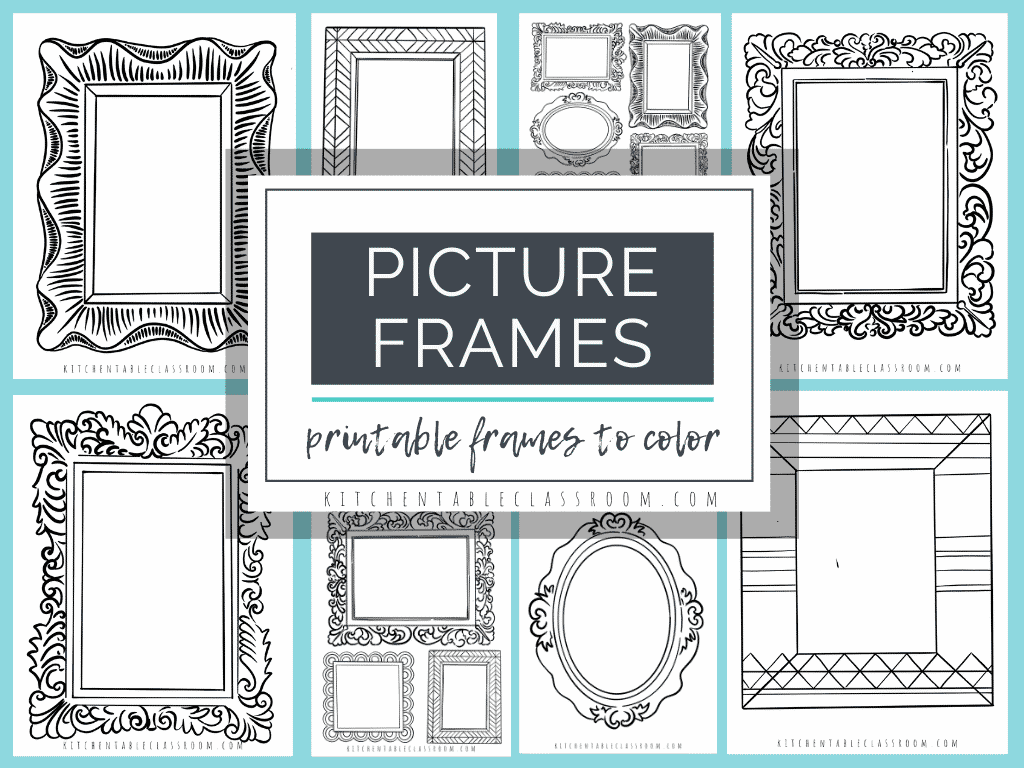 Have so much fun getting to pick out your favorite colored crayons, markers, colored pencils and whatever else that you may have available and ready to use to be able to color and decorate these wonderful free printable picture frame coloring pages.
In addition to getting to have so much fun coloring and decorating these nice, fun, and free printable picture frames, you can have even more fun by being creative with what you can do with them afterwards.
If you have a laminating machine available for you to use then it would be best recommended to use the laminating machine on these great free printable picture frame coloring pages. After printing them out and coloring them, you can cut out the picture frames and laminate those pieces and use the frames to be able to decorate your family pictures.
Have fun with glue sticks and glue the free printable colored picture frames to your family and friends pictures to decorate them and put them on the refrigerator or the wall.
Check out these links below for more free printable coloring pages.
CLICK HERE for hundreds of free homeschool printables
Be sure to follow the Free Homeschool Printables and Worksheets board on Pinterest!
The following two tabs change content below.
Latest posts by Isa Fernandez (see all)