Have so much fun with these adorable, free, and easy to use Ten Commandments coloring pages to help teach your kids about the Bible.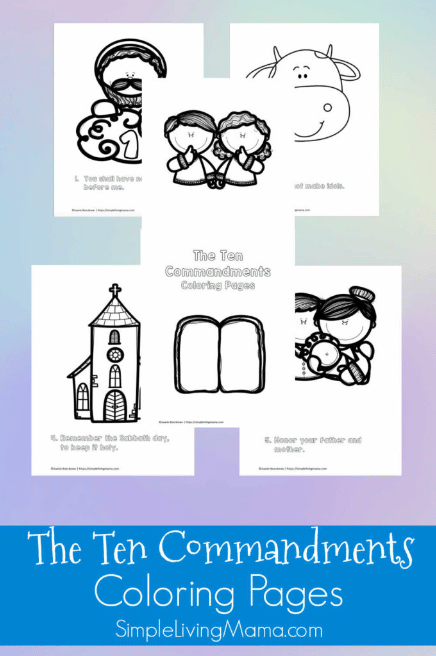 Check out these fun and multiple different coloring pages that you can use for your kids to easily learn more about the Ten Commandments in the Bible.
You can easily download and print out these wonderful multiple Ten Commandments coloring pages for your kids of all ages to be able to enjoy using either in a church setting, while being in the comfort of your own home, or using in a classroom for school purposes. Either way these free printable Ten Commandments coloring pages work for whatever you want to use them for and take them with you wherever you want to do them.
Kids will have so much fun picking out their favorite colored crayons, markers, colored pencils, and whatever else that you can think of to use to color and decorate these fun and free printable coloring pages for the Ten Commandments in the Bible.
Once you are all done with coloring all of the pages, a neat idea is to take the pages and put them in page protector sleeves with hole punches to put into a binder or folder all together like a book so that they can last a long time for your kids to look back on for reference and keep for memories.
Check out these links below for more free printable coloring pages.
The following two tabs change content below.
Latest posts by Isa Fernandez (see all)