Enjoy using these on the farm themed activity pages to help keep your kids busy entertained and preoccupied at home or in class and all at no cost to you.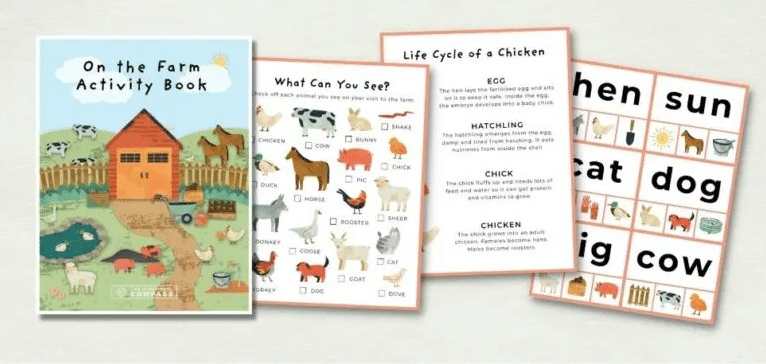 There are plenty of different kinds of fun and free to print farm themed activity pages included with this free to print pack of worksheets that your kids are guaranteed to love doing whether it's by themselves or with other kids at the same time.
Included with this free to print pack of farm themed activity pages are coloring pages, CVC word pages with images to pick out and match, basic addition and subtraction practice worksheets, animal sounds puzzles, counting cards, learning to read words cards, cut and paste life cycle of a chicken page, animal graphing, and much more for you and your students to be able to look through to pick out which ones you're excited about doing first or adding to your school lesson plans.
This is an excellent free to print activity pack of worksheet pages to use either for teaching your kids or just giving them something to stay busy and entertained without having to involve using screen time. You can use these pages however that you see fit, whatever works best for you at anytime you want to use them.
Find more FREE Homeschool Printables & Worksheets on our Pinterest boards!
The following two tabs change content below.
Latest posts by Isa Fernandez (see all)