This is a great free to print alphabet tracing exercise for your kids that comes with a fun farm theme to it for learning and tracing letters.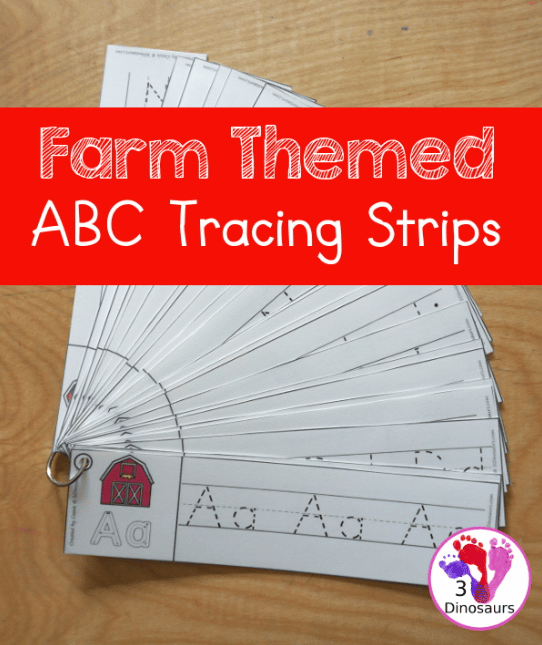 Easily download and print these excellent farm themed letter learning and tracing strips to use for teaching and review practice purposes with your students in preschool, pre-k, and kindergarten this year in school.
These super easy to use and free to print farm themed letter tracing strips goes over uppercase and lowercase letters side by side for your kids to practice and learn. You can obviously go at your own pace, whatever works best for you!
Being able to cut out these free to print farm themed letters of the alphabet strips allows you to take them on the go with you anywhere to study and practice at any time! You can punch a hole in each strip cut out and put them all on a key ring together for your kids to hold and study and practice with.
If you have the ability to laminate the strips that works best for durability, lasting a longer time for multiple repeated uses in the future, and you can prompt your kids to use draw erase markers.
Check out these links below for more free printable letter learning pages.
The following two tabs change content below.
Latest posts by Isa Fernandez (see all)