Check out these really cool fall addition worksheets to add into your lesson plans perfect for any math lesson and getting kids excited about the fall season.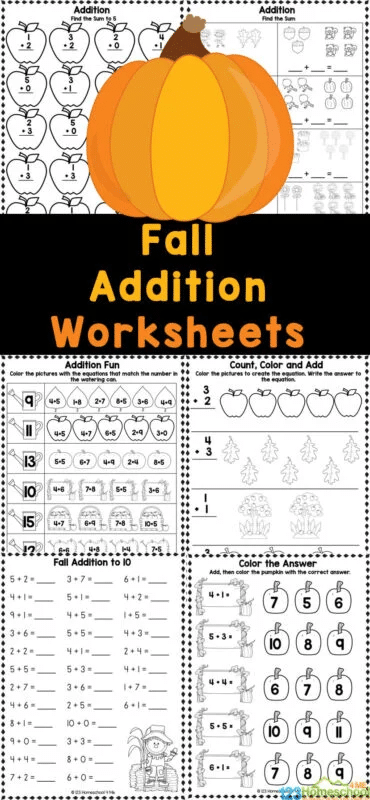 Take a look at these awesome fall addition worksheets perfect for kids who are learning their addition and are excited about the upcoming fall season. Kids can work on their addition and have a ton of fun with the different activities on each page and the designs they include.
In these fall addition worksheets, there are pages for kids in different skill levels and there is enough for each student to get in a ton of practice. Some pages include a list of addition problems for kids who want a ton of practice. There are also pages with items to represent each number for students who are learning the values of each number.
With the different ways that these fall addition worksheets provide for addition to be done, kids will be able to master addition and also be able to see how numbers work in different scenarios. This will help kids better understand number values and how it applies in the real world.
You can have these fall addition worksheets printed and ready for your students today. They will have a great time getting ready for the fall season with these fall addition worksheets.
Check out these links for more addition worksheets.
Find more FREE Homeschool Printables & Worksheets on our Pinterest boards!
The following two tabs change content below.
Latest posts by Isa Fernandez (see all)