Practice learning and reviewing simple addition problems with your students with the help of this easy to download and use, fun, and free to print garden themed addition clip cards.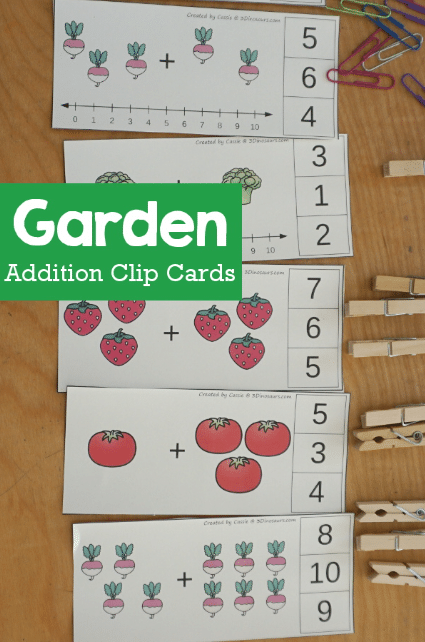 Make learning simple addition problems more fun and easier now than ever before with this awesome free to print learning activity to make is easy to understand for your students who may be struggling with a new math concept for the first time.
This is a perfect early elementary math grade level learning activity for children whether you homeschool or teach a classroom full of students are all learning at the same time.
These garden themed fun and free to print addition clip cards go through numbers one through ten with various addition problems to solve.
There's also cards that have a number line to visually help children better understand how to count what they're adding up instead of trying to do it in their head or count using their fingers. Using a number line can be very helpful at first learning addition skills in math class.
You can use clip cards in a number of many ways, cutting them out and hanging them together using clothespins, paper clips, a binder ring, or just have the pieces of paper out and maybe laminate them if you have the option to for better durability to last a longer time.
Check out these links below for more free printable math learning activities.
The following two tabs change content below.
Latest posts by Isa Fernandez (see all)