Does your family part take in the elf of the shelf Christmas tradition every year? These free printable note cards are great to add to your annual elf on the shelf family tradition at home.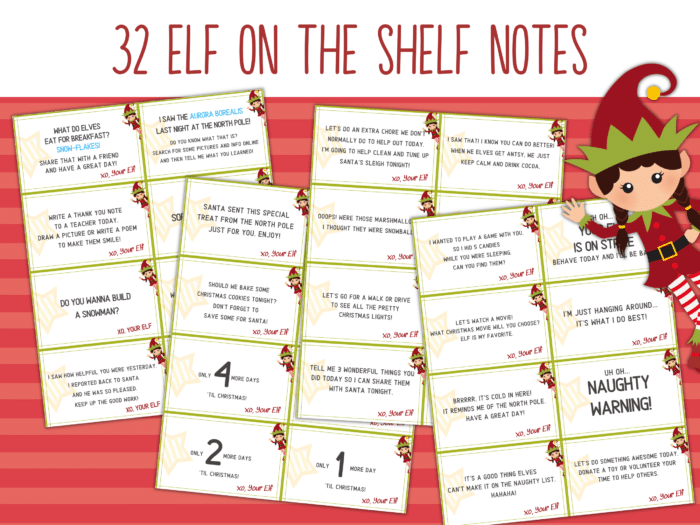 Take a look at these awesome free printable elf on the shelf daily note cards for the family to use this Christmas holiday.
Do your kids look forward to the fun elf on the shelf tradition every year? Make it more fun by adding these free printable daily note cards.
Check out this post for cute decorated Christmas cards to add next to your elf on the shelf this year. You can print and cut out these cards for free. Enjoy thirty-two different messaged cards to encourage your kids good behavior.
It's best recommended to laminate the cards, if you have the ability to, after you print and cut them out so that they can last longer and you can reuse them for Christmases to come.
These fun and free elf on the shelf printable daily notes will get your kid excited every day the closer that they get to Christmas.
Leave a new and different card behind with your elf for your kids to find and read each time that your elf moves to a new location in the house.
Check out these links below for more great free Christmas activities for kids.
The following two tabs change content below.
Latest posts by Isa Fernandez (see all)