Have fun this Christmas with this nice free printable Christmas sweater coloring page set for your kids, perfect for all ages to be able to enjoy.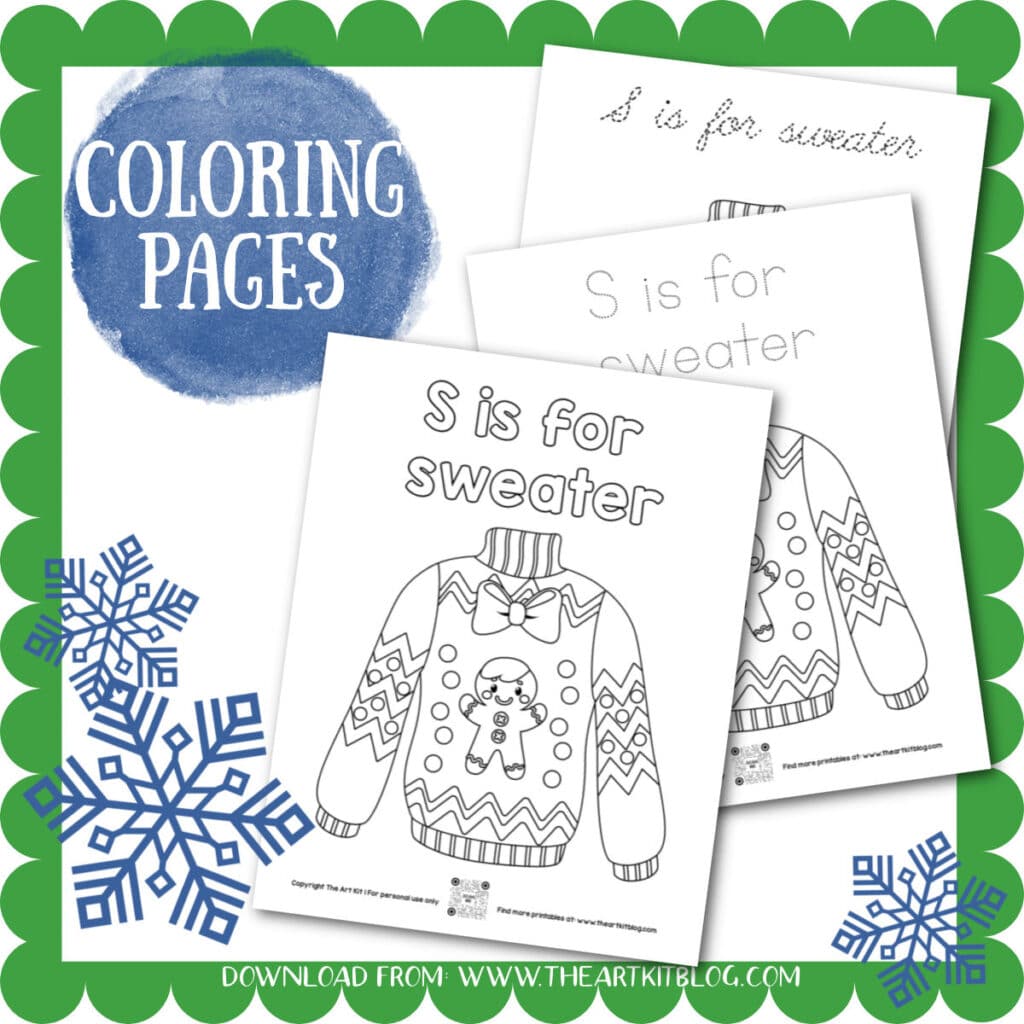 All kids love coloring pages. Keep your kids busy and occupied during the holidays this year with fun and free activities like this.
These free printable Christmas sweater coloring pages are great for you to be able to use at home, or you can use them in a classroom or co-op full of students.
Let your kids pick out their favorite colored crayons, markers, and colored pencils to use and decorate these fun and free coloring pages the way that they want.
Some families have fun ugly Christmas sweater traditions every year. Design your very own Christmas sweater however you would like. You can make the sweaters look nice or funny, it's up to you, that's the fun part.
While your kids will enjoy the coloring part of the pages, they can also practice their hand writing skills by tracing the words in the sentences given on the pages. They can practice printing the sentences, or there's also a cursive option if you are trying to help your students learn cursive.
Check out these links below for more free coloring pages for your kids to enjoy.
The following two tabs change content below.
Latest posts by Isa Fernandez (see all)