Have a great time coloring in and creating these cute book marks with your kids.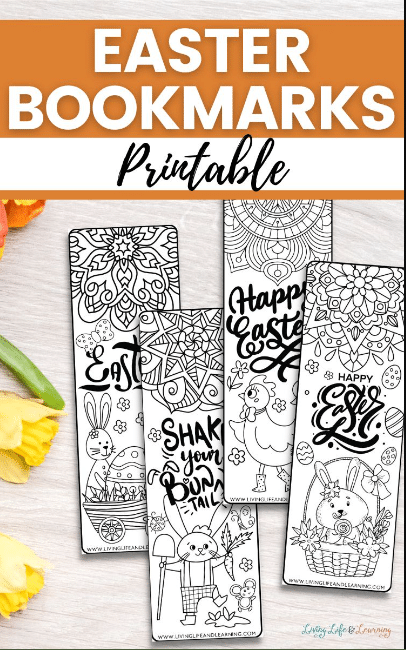 These cute and adorable book marks are themed with bunnies and other easter themes. The can be printed out and colored in by your children. They can cut them out with safety scissors or you can have them ready for the kids to color in.
These are great for any easter lesson or any arts and crafts segment. This printable pack comes with a couple of different styles for kids to choose which they like best. A good idea is to print them in cardstock or laminate them to make them last longer. Then with a hole punch, you can add a hole to the top to attach a string as well.
With the easter holiday coming up, this is the perfect time to bring this into the classroom or any home school setting as well. Kids will enjoy coloring in the different animals and their baskets full of easter eggs. This can be a way to get them excited to read their favorite books and can have pride in something that they took the time to create.
Click these links below for more book marks to add to your collection.
The following two tabs change content below.
Latest posts by Isa Fernandez (see all)