Take a look at this super cute fun and free donut coloring page for your kids to be able to enjoy.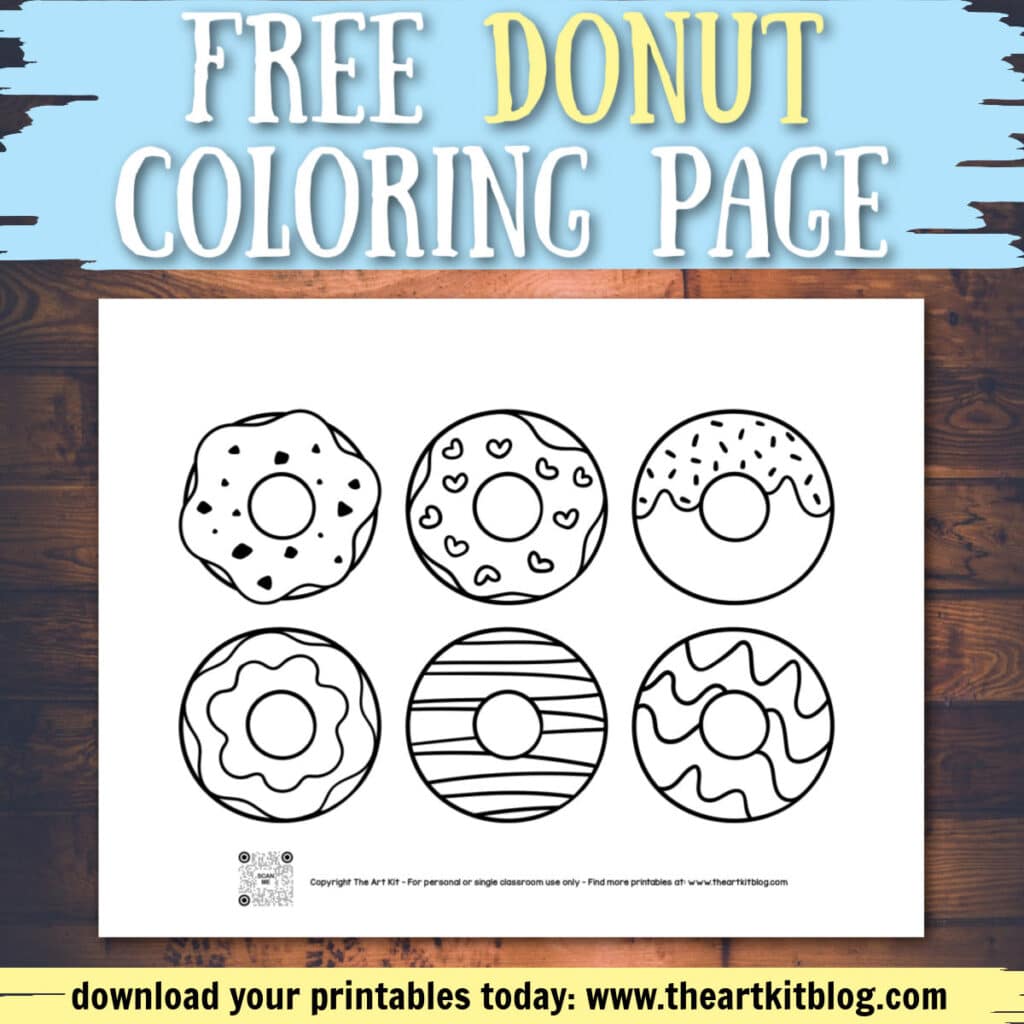 This is the perfect fun and free printable activity for your kids to be able to do at home when taking a break from school work, or you could print it to take with you anywhere.
You could print off this free printable donut coloring page to bring along with you for a long fun road trip in the car.
Enjoy the fun and different printed patterns on the donuts. Watch as your kids pick out their favorite colored crayons, markers, or colored pencils to use to color and decorate their free printable donut coloring page.
You can also get creative and use whatever you have at your disposal to decorate the free printable donut coloring pages such as glitter or stickers to make the page uniquely yours.
When your child is completely finished with coloring their free printable donut coloring page you can choose to laminate it if you have the option so that it lasts longer, or you can just choose to hang it up on the refrigerator or somewhere else that everyone will be able to see so proud and pretty.
Check out these links below for more free printable worksheets.
The following two tabs change content below.
Latest posts by Isa Fernandez (see all)