Kids of all ages love dogs! Help your kids have fun while learning by using this fun and free printable dog life cycle worksheet pack for your kids to use.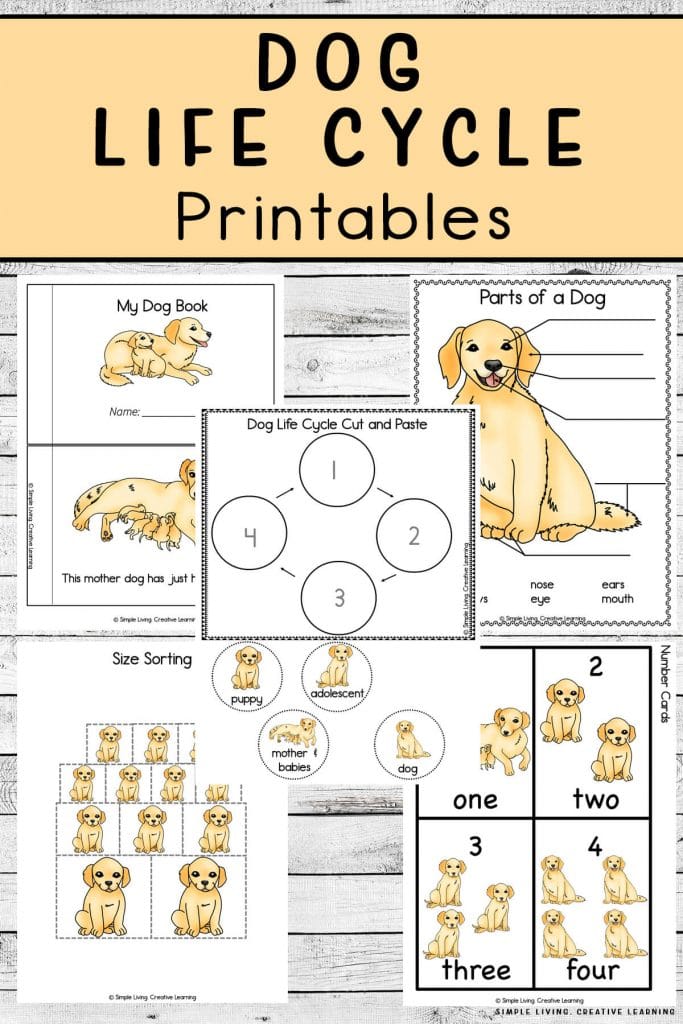 Your students of multiple ages will enjoy being able to learn about dogs and their life cycles with this helpful and educational free printable life cycle worksheet pack in the comfort of your own home, or you can print these pages to use for teaching a classroom full of students.
You can easily add these fun and free printable dog life cycle worksheets to your science study lesson plans for your children to be able to use for learning.
Create a fun and free printable dog life cycle flip book for your kids to put together, read, write their name on, and keep to remember their lesson they learned about dog's life cycles.
There are tons of different learning activities for your kids to have fun with and use for learning about dog life cycles, as well practice improving their hand writing and fine motor skills.
Make sure to carefully read the pages and follow the directions for the activities. Practice cutting and pasting skills and word association with parts of a dog.
Check out these posts below for more free printable life cycle worksheets.
The following two tabs change content below.
Latest posts by Isa Fernandez (see all)