When I say that you probably will not need to go anywhere else for CVCC teaching resources, I am not lying. These 55+ CVCC word family resources (including activities and printables) are a variety of ways to help your learners with reading skills.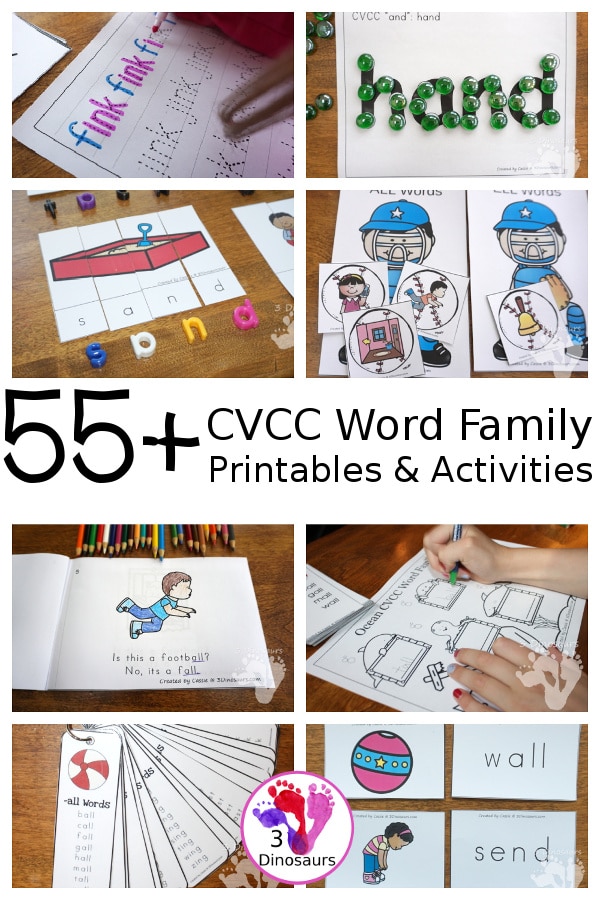 This list of CVCC resources come with a mix of hands-on printables, easy readers, activities, bookmarks, and printable cards.
CVC words are 3-letter words that have letters to create the pattern consonant-vowel-consonant.
Some CVC words include words like cot, pat, ran, cup, etc. Because these words are easy to segment and blend, early learners can be taught to decode them.
There are also CCVC words (consonant consonant vowel consonant – like chop, ship, stop) and CVCC words (consonant vowel consonant consonant like lisp, hunt, and fast) to help beginner readers as well.
If you need and help teaching CVC, CCVC, or CVCC words you won't want to miss this list of (mostly free) resources to help your early learner.
Grab even more CVC,CCVC, or CVCC practice to help your kids with learning to read.
The following two tabs change content below.
Jeannette is a wife, mother and homeschooling mom. She has been mightily, saved by grace and is grateful for God's sovereignty throughout her life's journey. She has a Bachelor in English Education and her MBA. Jeannette is bi-lingual and currently lives in the Tongan Islands of the South Pacific. She posts daily freebies for homeschoolers!
Latest posts by Jeannette Tuionetoa (see all)