Unfortunately some schools have completely taken cursive writing out of the curriculums, personally I always preferred knowing how to read and write in cursive. You can easily teach your kids how to read in write in cursive, especially with the help of free printable worksheets like this one.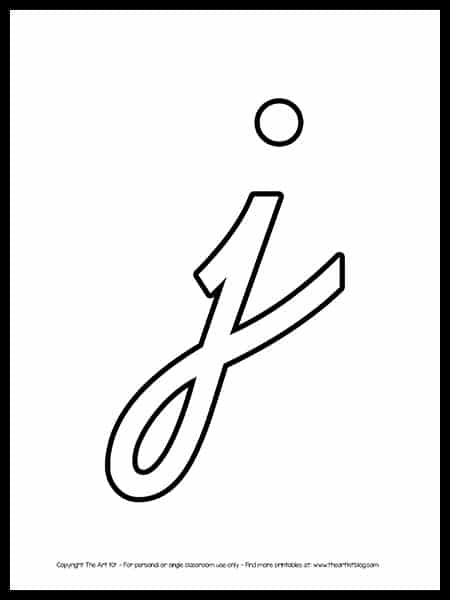 Teach your kids how to read and write in cursive by teaching them one letter at a time. This can also just be a nice and fun free printable coloring page for a child who's name starts with a J.
Kids get to practice tracing the lowercase letter J on the page, they also get the decorate the letter any which way that they please.
Watch as your kids grab their favorite colored crayons, markers, and colored pencils to color the free printable lowercase letter J page in however they like and make it unique to their style.
Teaching your kids how to read and write in cursive is completely optional now since how most people are taught that anymore in school. If you'd like to teach your kids how to read and write in cursive then it might be easier with the help of these neat free printable coloring pages for your kids to enjoy.
Check out these links below for more free printable worksheets for your kids.
CLICK HERE for hundreds of free homeschool printables
Be sure to follow the Free Homeschool Printables and Worksheets board on Pinterest!
The following two tabs change content below.
Latest posts by Isa Fernandez (see all)