If your child will be studying compound words, don't miss these compound word learning activities.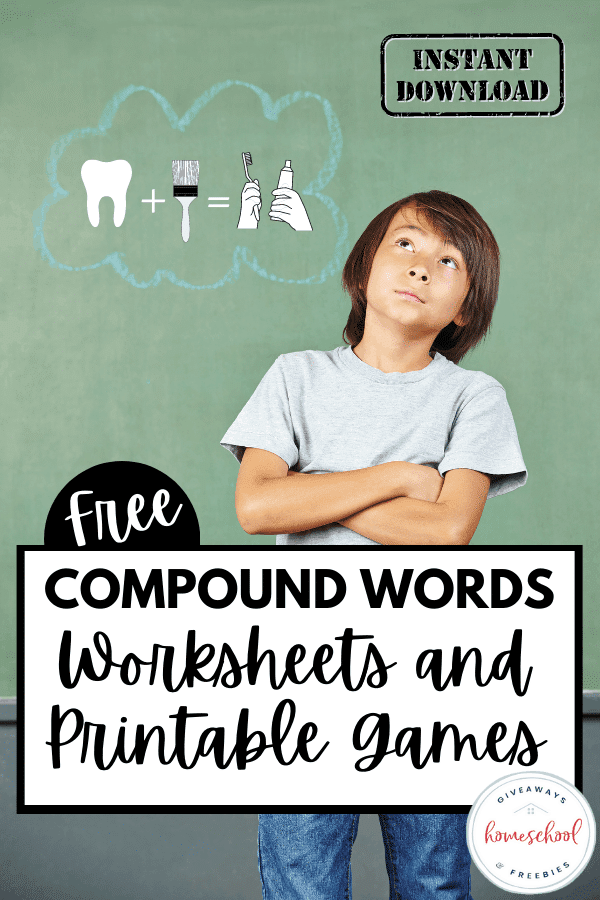 Learning about compound words is pretty easy and can be fun.
Knowing what a compound word is and how to identify them are the first steps.
First, there are closed compound words. These words are easy to spot and are made up of two regular words, such as "butterfly" and "moonlight."
Open compound words come next. Examples of these words are "roller coaster" and "peanut butter."
Lastly, there are hyphenated compound words. "Merry-go-round" and "up-to-date" are examples of hyphenated words.
These worksheets will come in handy when you begin to study compound words with your children.
This cut and paste activity will help your child understand how to different words come together to make one word.
There are four similar exercises in this set. Each set has three pages with a specific page of pictures that goes with the other two pages.
Print and separate the sets. Invite your child to identify the pictures, cut them out, and paste them onto the other pages.
Your child will love this easy and fun activity!
Grab more compound word activities below alongside compound word learning activities:
CLICK HERE for hundreds of free homeschool printables
Be sure to follow the Free Homeschool Printables and Worksheets board on Pinterest!
The following two tabs change content below.
Jeannette is a wife, mother and homeschooling mom. She has been mightily, saved by grace and is grateful for God's sovereignty throughout her life's journey. She has a Bachelor in English Education and her MBA. Jeannette is bi-lingual and currently lives in the Tongan Islands of the South Pacific. She posts daily freebies for homeschoolers!
Latest posts by Jeannette Tuionetoa (see all)