Making Christmas crafts is fun but it is good to shift our focus to the real meaning of Christmas. Create this Christmas stable lantern craft as a reminder of why we celebrate this month.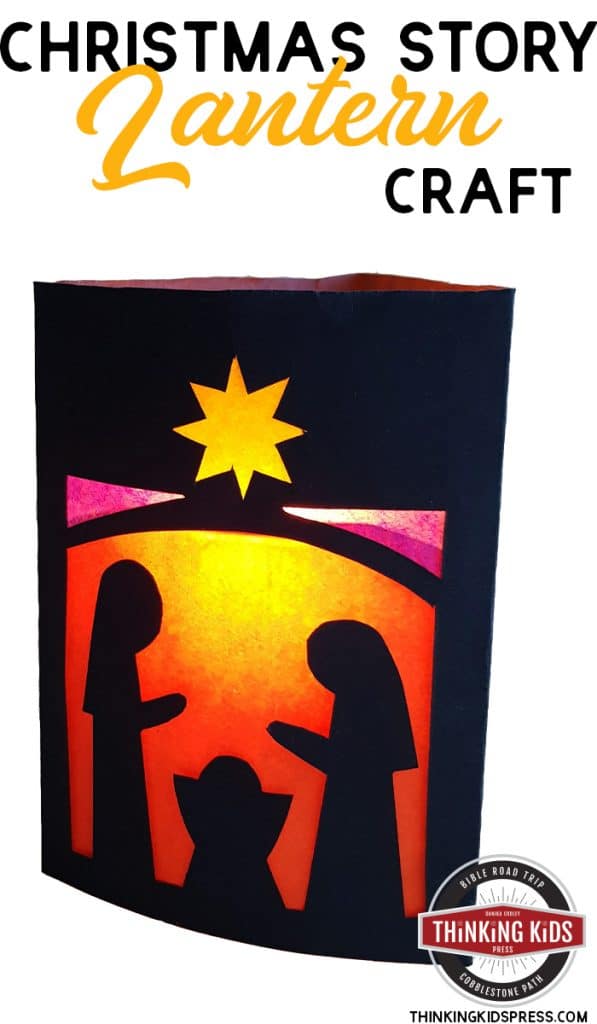 When we see a nativity scene we can't help but reflect on that miraculous night. It was He, the King of Heaven, lying in a manger where animals fed.
It is hard to imagine what it must have been like for Mary and Joseph, or the shepherds. How frightful it must have been to come face to face with angels.
This beautiful lantern craft captures the serenity of that night under the stars. It will make a beautiful addition to your mantle or dinner table over the Christmas holiday.
You will want to do the prep work for this craft ahead of time, as it requires work in stages. Cutting out the template and the lantern silhouette will take time.
An X-ACTO knife is needed to cut shapes with smaller details. You may want to prep while smaller children are busy.
Find more nativity crafts and printables for your homeschool Christmas lessons.
The following two tabs change content below.
Jeannette is a wife, mother and homeschooling mom. She has been mightily, saved by grace and is grateful for God's sovereignty throughout her life's journey. She has a Bachelor in English Education and her MBA. Jeannette is bi-lingual and currently lives in the Tongan Islands of the South Pacific. She posts daily freebies for homeschoolers!
Latest posts by Jeannette Tuionetoa (see all)