Stay on track of reading those school books with the help of using this free printable Christmas themed reading log in your school this year.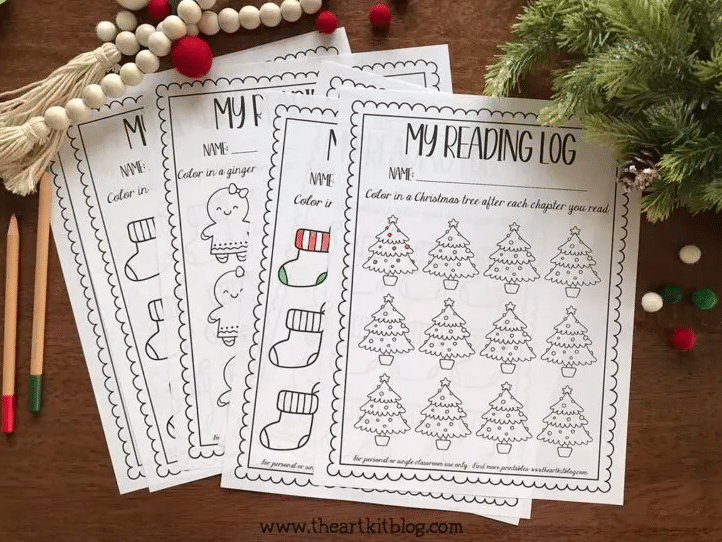 You can choose to bring out your most favorite colored crayons, markers, colored pencils, and whatever else that you have and can think of to use for coloring and decorating these fun free printable Christmas themed reading logs.
After each time that goes by where your child completes their reading goal for the day, whether that's a chapter or multiple chapters, they get to color and shade in one of the many different Christmas themed objects on these Christmas reading log pages.
This is a great way to encourage your kids to enjoy reading instead of it feeling like a chore now they have something fun to look forward to doing and coloring in these reading log pages is kind of rewarding feeling.
There are six different pages of Christmas reading logs included with this free printable pack for your kids to be able to pick and choose from to do their favorite ones.
This is a great free printable reading log activity to have and be able to add to your current study lesson plans in school this year whether you are teaching your own kids from your home or you're teaching a classroom full of students at a school.
Check out these links below for more free printable reading activities.
The following two tabs change content below.
Latest posts by Isa Fernandez (see all)