Use these free to print reading comprehension worksheet pages that are perfect for your kindergartners as a part of your current study lesson plans for them in school this year.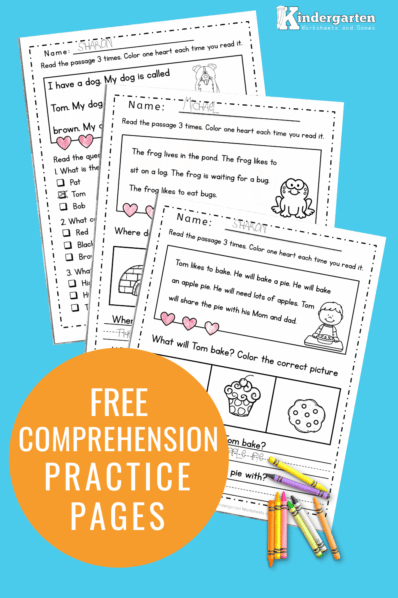 Reading comprehension practice is important because it shows if your students are really paying attention to what they're reading or hearing.
Strong reading comprehension skills also shows your student has good focusing skills which is an important skill to have for everything in school and also life after school as an adult.
Enjoy using these free printable reading comprehension page worksheets adding them to your kindergartner's current study lesson plans in school this year.
Whether you're in charge of a large classroom full of students who are all learning at the same time in school together, or you're a parent choosing to teach your kids one on one style from being in the comfort of your own home, these wonderful free to print reading comprehension worksheet pages are the perfect thing to have handy for every occasion.
Each page includes a section at the top for your kids to write their name down. Then they're given a sentence that they'll have to read or hear someone read to them three times, followed by a question to answer about what they just read to see if they were paying attention or understood properly.
Check out these links below for more free printable reading activities.
The following two tabs change content below.
Latest posts by Isa Fernandez (see all)