Now your students can practice sharpening their math skills further with these free to print Christmas themed math worksheets in school this year.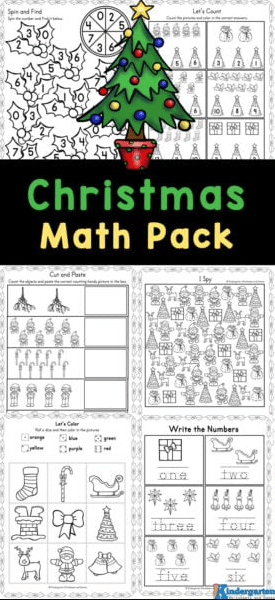 Enjoy these free printable Christmas themed math worksheets that are designed perfectly for your students who are in kindergarten through third grade in school this year.
All of these Christmas themed math practice worksheets print out in black and white which will save you money in printing costs and it leaves open opportunities for your kids to be able to have fun coloring and decorating the pages after solving the math problems making learning fun at the same time.
Included with this free printable set of Christmas themed math worksheets are tracing from numbers one through forty, counting down in ones, skip counting by twos and fives, and spin and find number activities.
These worksheets will blend in perfectly with any current math study lesson plans that you may already have in stored for your kids school plans this year and the fun Christmas theme adds a relevant festive theme for your kids to be excited about.
These worksheets are perfect for giving to your kids that you're teaching one on one from being in the comfort of your own home, or for giving to a classroom full of kids who are all learning at the same time.
Check out these links below for more free printable math worksheets.
The following two tabs change content below.
Latest posts by Isa Fernandez (see all)