Talk with your children about the different kinds of emotions that they might be experiencing with this free printable set of Christmas themed emotions pages.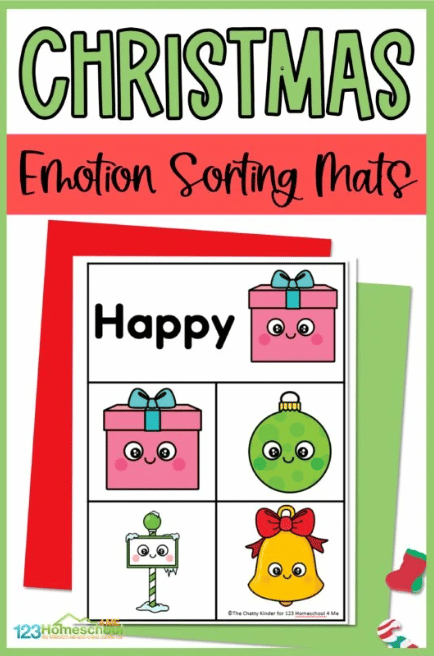 Talking about emotions and explaining them to your children is so important and vital to their growing up and becoming a functioning person in society.
When children can understand emotions better then they can recognize them within and control their emotions easier rather than feeling overwhelmed and acting out.
A lot of young kids will act out and have tantrums because they don't know how they feel or how to control it. A child who understands emotions is better behaved because they have the ability to be self aware now.
These are fantastic free to print Christmas themed emotions pages for teaching and learning purposes to use with your kids at home and/or in a classroom setting at school for kids of multiple ages younger and older can benefit from using these.
Encourage your kids to express their emotions clearly and intelligently with the help of using these free printable Christmas themed emotions pages.
With each emotion reading word page comes with Christmas themed cartoon character illustration faces for your kids to see, recognize, and understand.
Check out these links below for more free printable emotion learning worksheets.
The following two tabs change content below.
Latest posts by Isa Fernandez (see all)