Enjoy using these easy to use and and free to print Christmas themed coloring pages to give to your kids to have fun with as apart of their current study lesson plans or just to have fun with in passive time.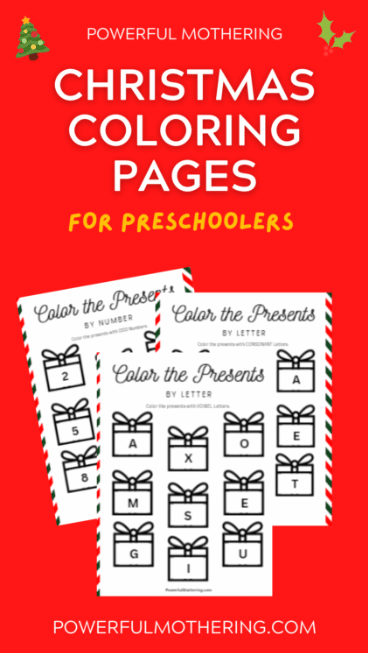 These free to print Christmas themed coloring activity pages are great for younger kids in preschool, pre-k, and kindergarten to have for staying busy, entertained, and occupied.
The great thing about this pack of free printable Christmas themed coloring page pack is that you can take it with you anywhere you'd like to be able to do it at any time you find fit.
Practice coloring by letters and coloring by numbers to build really good and strong letter and number recognition abilities which is really important to have in other areas in school and real life.
Have fun while going over shapes, numbers, and letters with your students in preschool, pre-k, and kindergarten whether you're having fun together as a family, with friends, or in some type of a classroom setting.
This free printable pack may look simple but it's actually really great for improving your children's literacy skills, problem solving abilities, being able to follow directions, and more which are all important skills to have.
Check out these links below for more free printable coloring page sets.
The following two tabs change content below.
Latest posts by Isa Fernandez (see all)