Check out these gingerbread man themed coloring pages that are totally free to print out for your kids to have and be able to enjoy.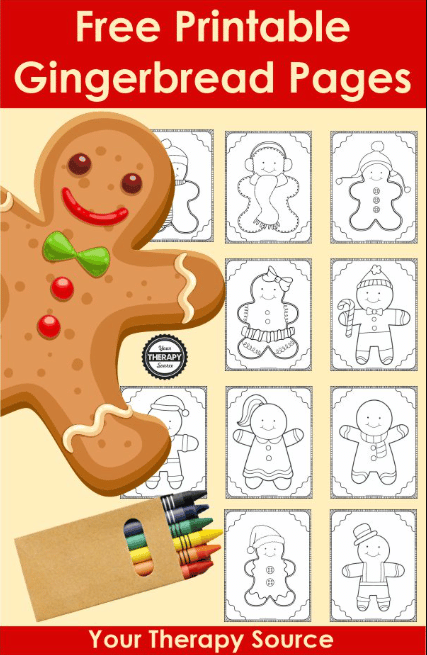 This free pack of printable gingerbread man themed coloring pages are perfect to have to give to a group of kids to have fun with together or just for giving to your kids at home to keep them busy, entertained, and occupied for hours of fun.
There are ten different pages in total that are included with this free printable pack of gingerbread man themed coloring pages for your kids to be able to pick and choose from to have fun coloring and decorating with their favorite colored crayons, markers, colored pencils, or whatever else that you may have available to use for coloring and decorating.
Kids of all ages and grades find enjoyment in doing coloring pages so it's perfect for your kids no matter what. Even adults can enjoy doing coloring pages from time to time as a fun relaxing past time so this pack of free printable gingerbread man coloring pages are really perfect for the whole family to do this Christmas time of the year.
Check out these links below for more free printable coloring pages.
The following two tabs change content below.
Latest posts by Isa Fernandez (see all)