Have fun this fall season with your kids using this awesome build a jack-o-lantern printable activity.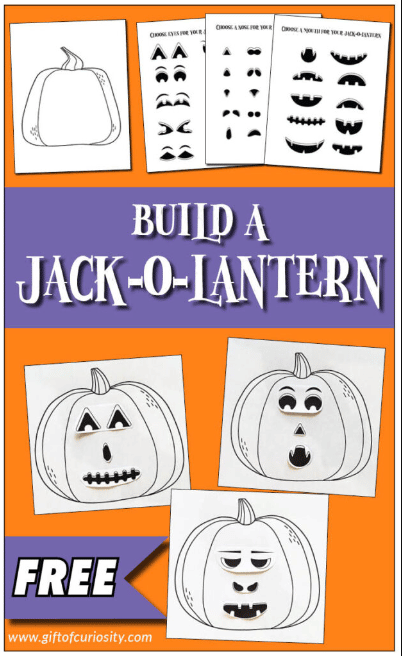 Easily download and print out this build a jack-o-lantern free printable activity page set to be able to give to your kids of multiple ages and grades to be able to enjoy doing this season.
You can have fun building a paper jack-o-lantern with your kid one on one at home, give to your kids to do with their siblings and/or friends, or give to a group or class of kids to be able to have fun doing together either at school or in a homeschool co-op.
This is a great free printable activity to be able to have out during a Halloween party for kids this year. They can cut out and paste parts of a jack-o-lantern together. Your kids are going to get to have so much fun coloring, decorating, and personalizing their very own jack-o-lantern and all for free.
This free printable activity requires very little work and leaves little to no mess to get it started which makes it even more perfect for the family to enjoy.
Make sure to have all of your favorite colored crayons, markers, colored pencils, and whatever else that you can think of that you might have available to use for this free printable build a jack-o-lantern activity.
Check out these links below for more free printable Halloween activities.
The following two tabs change content below.
Latest posts by Isa Fernandez (see all)