Since kids look forward to Halloween every year, why not be able to give them free printable math worksheets to be able to look forward to also with this fun Halloween theme.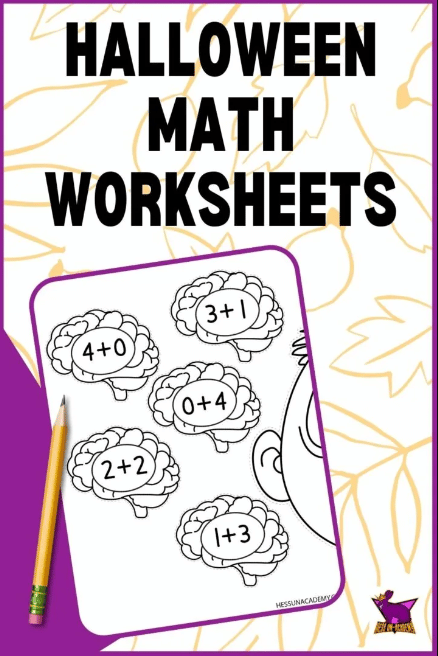 Make learning fun and exciting for your students with this fun and free printable Halloween themed math worksheet set.
Kids are already getting excited talking about Halloween next month, you can make their math exciting with a fun Halloween theme that gets them more interested in doing their homework.
These are super easy math worksheets to be able to download for free and add to be apart of your current math study lesson plans. They work for your students whether you are teaching one or more from being in the comfort of your own home, or teaching a classroom full of kids who are all learning together at school.
These fun and free printable Halloween themed math worksheets are more geared towards being for your younger students practicing basic early addition adding up numbers one through ten.
If your children need a little extra practice in math, and they love zombies, then this is the perfect fun and free printable pack of math worksheets for you!
Check out these links below for more free printable math worksheets.
The following two tabs change content below.
Latest posts by Isa Fernandez (see all)