These free printable bird themed CVCe word cards are excellent for helping your kids with studying and learning how to read.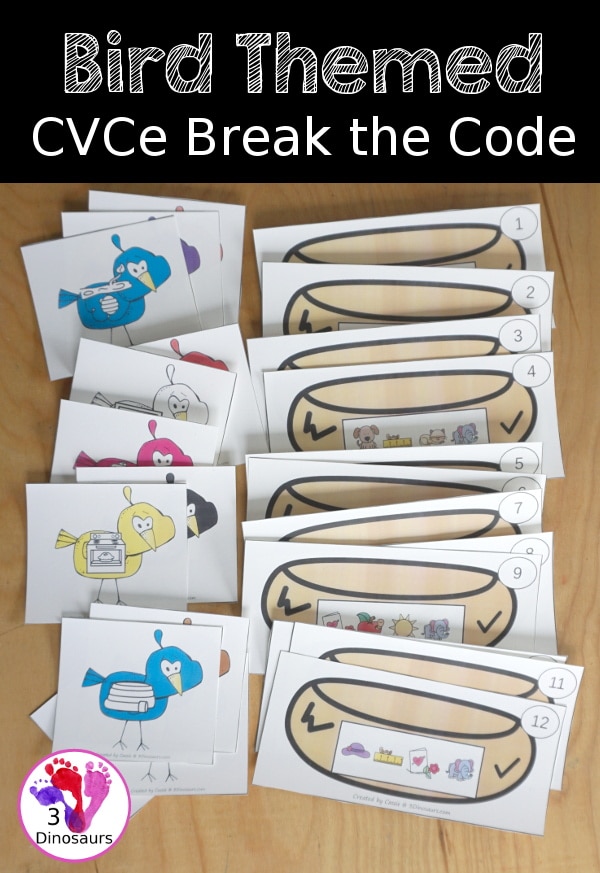 You can use these helpful free printable bird themed CVCe word break the code cards for your children who are learning in the comfort of your own home, or you can print to use in a classroom full of students.
CVCe words are easy beginner words for kids to be able to learn how to read just by looking at them without having to completely sound them out.
Young kids are often curious but also feel overwhelmed by the idea of learning how to read. They want to be able to read everything so giving them tools like this very fun, easy, and free printable learning activity really helps your kids stay ahead of learning.
Learning how to read doesn't have to be intimidating or overwhelming feeling, make learning easy and fun with free printable CVCe word bird themed break the code printable worksheets for kids.
There are 12 different birds with different CVCe words included with this free printable CVCe word worksheet pack with code breaking activities that are meant to make learning fun for your kids.
Check out these links below for more free printable reading worksheets.
CLICK HERE for hundreds of free homeschool printables
Be sure to follow the Free Homeschool Printables and Worksheets board on Pinterest!
The following two tabs change content below.
Latest posts by Isa Fernandez (see all)