Happy Thursday! Here are 30 new homeschool freebies, deals, and resources from Free Homeschool Deals for 6/22/17!
THE BEAUTIFUL HOUSEHOLD MANAGEMENT BINDER KIT – FREE ($12.99 Value!)
What can make managing your home more beautiful? Why, The Beautiful Household Management Binder Kit, of course! This set of 17 printables includes everything you need to create your own household management binder.
Amazing Free Homeschool Deals Sponsors!
Please visit these amazing sponsors of FHD! Their support helps make the work of FHD possible. 
Use coupon code WHCE to take 25% OFF History Coloring Books from sponsor Dover Publications!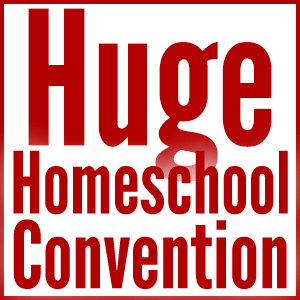 Don't miss
Great Homeschool Conventions
2017 events! At this homeschool event of the year, you'll find outstanding speakers, hundreds of workshops on today's top parenting and homeschooling topics, and the largest homeschool curriculum exhibit halls in the USA. Visit
GHC here
.
Now onto the good stuff like tons of homeschool freebies below!
HOMESCHOOL FREEBIES:
All About Spelling Giveaway – Level of Your Choice!
FREE DAB IT! BEGINNING SOUNDS WORKSHEETS (Instant Download)
Free Help the Monkeys Syllable Counting Game
Roald Dahl Homeschool Read Aloud Comprehension Questions
FREE Human Body Emergent Reader
More HOMESCHOOL Freebies!
Free Preschool Curriculum: ABC Jesus Loves Me
FREE Long Vowel Jump Board Game
FREE Number of the Day Printables
Free Beach Themed Addition & Subtraction Mats
Free Names of God Cross Word Printable
Free 4th of July Printable Pack for PreK-2
Free 2017-2018 Girl Superheroes Printable Calendar
Free Economics Films & Cartoons
FREE Scientific Method Printables, Charts and Worksheets
FREE Middle School Rainbow Unit Study and Printables pack
FREE Frog Math Worksheets (2nd-4th Grades)
Free Down on the Farm Preschool Pack (30+ Pages)
Free Amelia Earhart Unit Study (Grades K-2)
FREE Color By Number Worksheets
Free Fun At the Beach Easy Reader
Click here for more homeschool freebies!
FAMILY FREEBIES:
FREE Helping Kids Make Wise Choices Video Course
Click here for more family freebies!
FREE KINDLE BOOKS:
Free Kindle Books: Unplug & Play, Backyard Chickens, When Night Comes, & More!
Here are more Kindle freebies!
ENCOURAGING ARTICLES:
Using Life of Fred Math in Your Homeschool
When Homeschooling Feels Like a Burden
Don't miss these featured articles!
HOMESCHOOL DEALS!
Elmer's 60 Count Washable Glue Sticks Only $10.85! (Only $0.18 Each!)
Homeschooling When Learning Isn't Easy eBook Only $4.99! (Reg. $15!)
25% Off Select Pearson Learning Homeschool Kits
Here are all Homeschool Deals!
HOMESCHOOL FAMILY DEALS!
American Girl Magazine Only $15.95/Year! (40% Off!)
Multipurpose Collapsible Trunk Organizer Only $10.99! (Reg. $26!)
Click here for more deals for the homeschooling family!
The following two tabs change content below.
Gigi is a homeschool Mom to her three daughters and a content editor for Free Homeschool Deals.