Enjoy downloading and using these free to print bee themed 2D shape cards for making learning and teaching your kids fun and easy in school this year.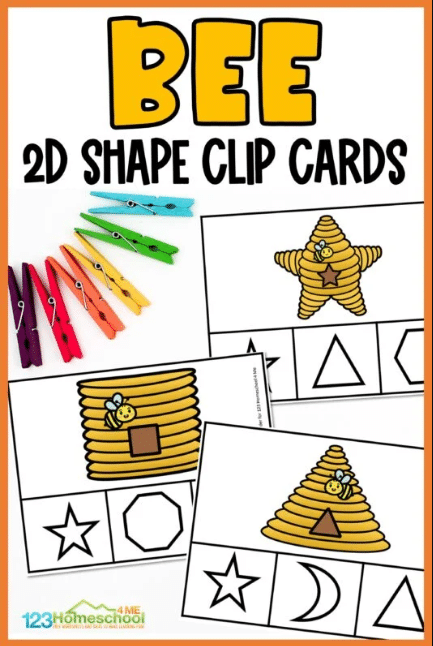 Your students will be challenged to match up different types of specific shapes with these super fun and free to print bee themed 2D shape cards that you can easily use for adding to any kind of current study lesson plans in school this year.
If by chance you might have a laminating machine available to use that works then it helps to laminate these paper pieces after cutting them out so that way the cards can have better durability to be long lasting and useful for multiple repeated uses in the future so the learning and practice never has to end.
Now you can make learning different shapes fun and easier than ever before with this super cute and fun bee themed free to print 2D shape sorting learning activity for your kids to be able to use in school this year.
Enjoy using these super fun bee themed 2D shape matching cards to use for helping teach your kids in school this year in school.
Check out these links below for more free printable shape learning activities.
The following two tabs change content below.
Latest posts by Isa Fernandez (see all)