These awesome, fun, and free printable hole punching shape cards are going to be just absolutely perfect for helping teach your kids more about basic shape learning.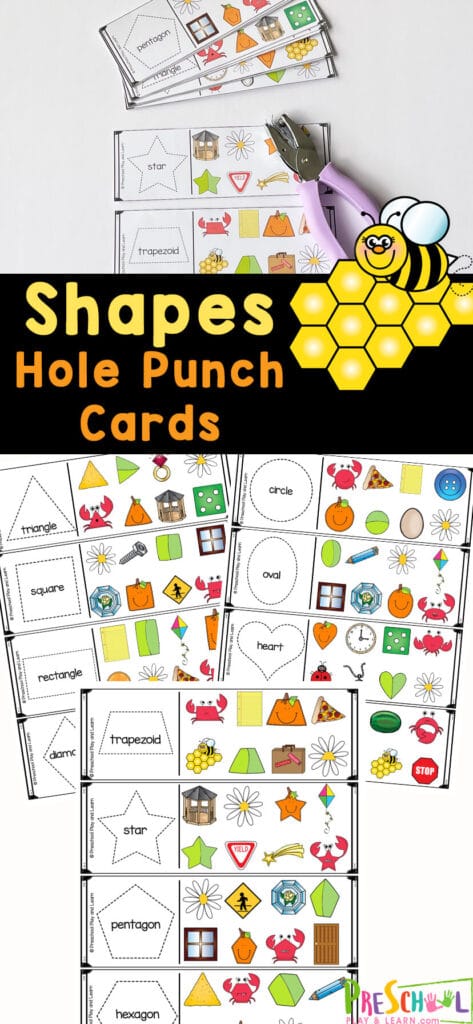 Take a look at these wonderful fun and free printable basic shape learning hole punching cards that you get to use now for teaching your younger students about shapes.
You can use these free printable hole punching basic shape learning cards either from being in the comfort of your own home, or using them to teach a classroom full of kids who are all learning together.
Using these fun and free printable basic shape learning hole punching cards is great for using as extra practice and review purposes.
There are several different cards included to be able to cut out and use with this free printable pack of hole punching shape cards learning activity.
Easily add this free printable basic shape learning hole punching card activity to be apart of your kid's current study lesson plans for learning and studying shapes. Help them build stronger shape recognition skills than they already have.
While you're out and about with your kids in public, ask them what shapes that they can spot and point out and name to you after studying and practicing learning basic shapes with this wonderful free printable shape hold punching card activity.
Check out these links below for more free printable shape worksheets.
The following two tabs change content below.
Latest posts by Isa Fernandez (see all)