These wonderful, helpful, free printable shape pages include coloring, cutting, and tracing learning activities for your children to be able to have fun with while learning at the same time!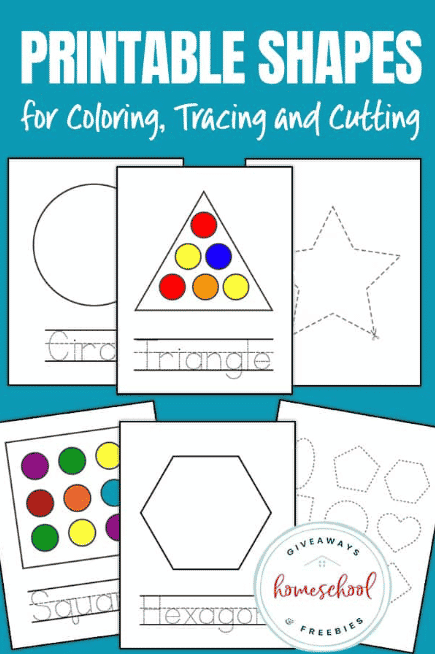 Your students in preschool, pre-k, and kindergarten will absolutely love and look forward to these excellent, fun, and free printable shape learning pages.
You can easily download them, print them out, and use them for teaching your kids either from being in the comfort of your own home, or using them in a classroom full of students who are all learning together at the same time.
This free printable pack of learning shapes pages teaches ten basic shapes such as a circle, oval, triangle, rhombus, square, rectangle, trapezoid, pentagon, hexagon and octagon.
While your children have fun getting to color these free printable shape pages they are building stronger shape recognition skills, help your children name and trace out the shapes, and they can have fun cutting and pasting shapes to practice their fine motor skills more.
After printing out all of the free shape pages, you can keep them together and make a book out of them for your children to be able to keep. If you laminate the pages after printing them out then your children can use draw erase markers on them for repeated uses over and over again.
Check out these links below for more free printable shape learning activities.
The following two tabs change content below.
Latest posts by Isa Fernandez (see all)