Have fun with this pretty cute and free to print baby sheep themed coloring page perfect for kids of all ages to be able to enjoy.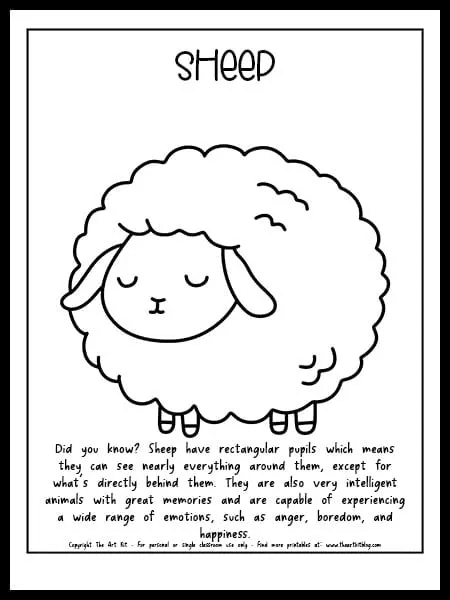 Coloring pages are excellent, easy to access, simple to use, and free to print activities for children for keeping them busy and entertained at the same time all without having to include using screen times.
Kids of all ages can find enjoyment out of doing coloring pages together in groups of friends and siblings or independently on their own. Use this wonderful, fun, and free to print baby sheep coloring page to your advantage for whatever your reasons are.
You can add this fun and free to print baby sheep coloring page to any current sheep or animal unit study plan in your school this year no matter the grade level. If you want you to, you can use this coloring page as just another fun hands-on practice learning activity for younger students to learn color recognition and practice hand eye coordination.
This baby sheep coloring page is a ton of fun and perfect for younger students interested in learning about animals while having a great time as well.
Check out these links for more coloring pages.
Find more FREE Homeschool Printables & Worksheets on our Pinterest boards!
The following two tabs change content below.
Latest posts by Isa Fernandez (see all)