You're going to get to have so much fun with this free to print aquarium themed scavenger hunt activity for kids to enjoy.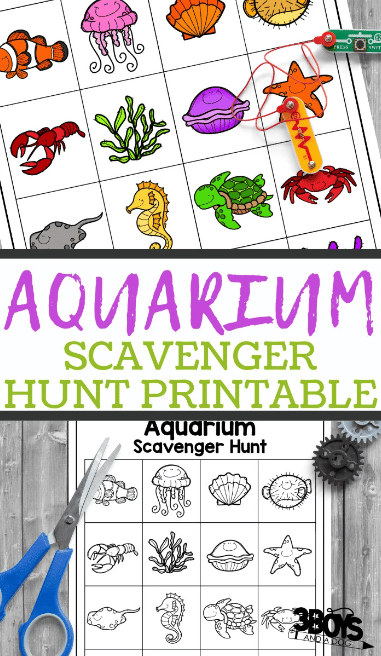 This is a very fun free printable activity for kids to do wherever they please, it works for using at home, in a classroom, or taking with you to an aquarium field trip!
This is a great fun and free printable activity for your kids to do who love underwater ocean life and animals. It also works well for kids of multiple ages to be able to enjoy doing with their siblings or friends.
Included with this free printable pack are pages that print out in black and white which leaves opportunities for your kids to have fun coloring these pages staying busy, entertained, and occupied doing so.
You can take these aquarium scavenger hunt free printables to an aquarium field trip with you or just have fun with doing them at home. Talk with your students about ocean animal life fun facts or help them create fun short stories to go with the aquarium scavenger hunt.
Make sure to have all of your kid's favorite colored crayons, markers, and colored pencils out to use for coloring and decorating this fun and free printable aquarium scavenger hunt activity.
Check out these links below for more free printable activities for your kids.
The following two tabs change content below.
Latest posts by Isa Fernandez (see all)