I absolutely appreciate the usefulness of antonyms and synonyms in our knowledge base. The ability for our children (and us) to find a word's antonyms and synonyms is extremely helpful in our ability to better communicate. These antonym and synonym free worksheets will help your children expand their vocabulary.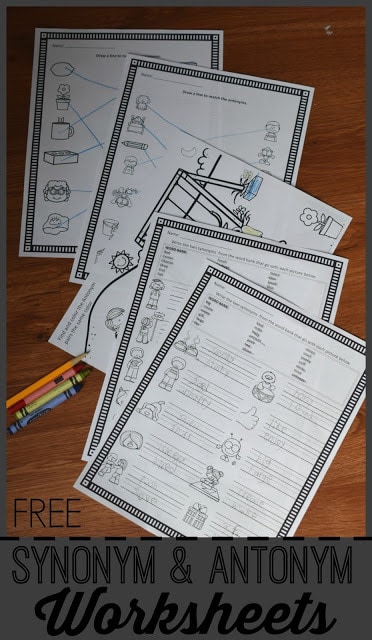 Antonyms ad synonyms help a child's vocabulary which directly improves their writing, reading, and communication skills. I didn't read much while I was in school. Once I started college, I had to read – a lot. Finding synonyms and antonyms in my writing and when I didn't know a word, really helped me to understand the context of what I was reading and it helped me be a better writer. I believe our children can do the same when we introduce them to the idea of looking up antonyms and synonyms.
Grab these free printables to help teach antonyms and synonyms.
The following two tabs change content below.
Jeannette is a wife, mother and homeschooling mom. She has been mightily, saved by grace and is grateful for God's sovereignty throughout her life's journey. She has a Bachelor in English Education and her MBA. Jeannette is bi-lingual and currently lives in the Tongan Islands of the South Pacific. She posts daily freebies for homeschoolers!
Latest posts by Jeannette Tuionetoa (see all)