Have fun while learning at the same time with this super easy to use free printable ant themed lapbook learning activity.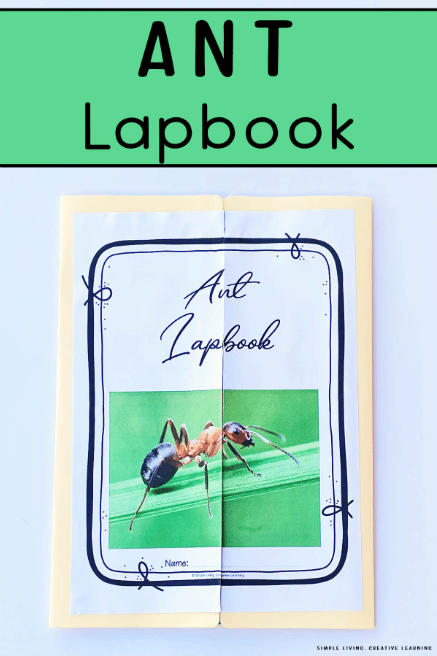 Easily download and print out this very fun and free printable ant learning lapbook that's simple to figure out to be able to add to your current science study lesson plans for teaching your students about different kinds of insects.
This would be a great additive to any kind of insect unit study that you may already have planned for your kids this school year.
This free printable ant lapbook learning activity works out perfectly for teaching your kids one on one from being in the comfort of your own home, or if you are using the lapbooks in a classroom setting full of a bunch of students who are all learning at the same time.
The ant lapbook learning activity covers a lot of interesting facts about ants for your kids to have fun learning such as their life cycle, how they breathe without having lungs like people do, and what the purposes is for them having two stomachs.
There are different flaps to print and cut out to paste in your lapbook for teaching your kids all about ants like what they can do, what they have, and what they need. Learn more about how ants communicate and what they eat.
Check out these links below for more free printable lapbook ideas.
The following two tabs change content below.
Latest posts by Isa Fernandez (see all)