Learn all about elephants, their life cycles, and tons of cool and interesting fun facts with this awesome, fun, and free printable elephant lapbook worksheet set for your students to be able to use.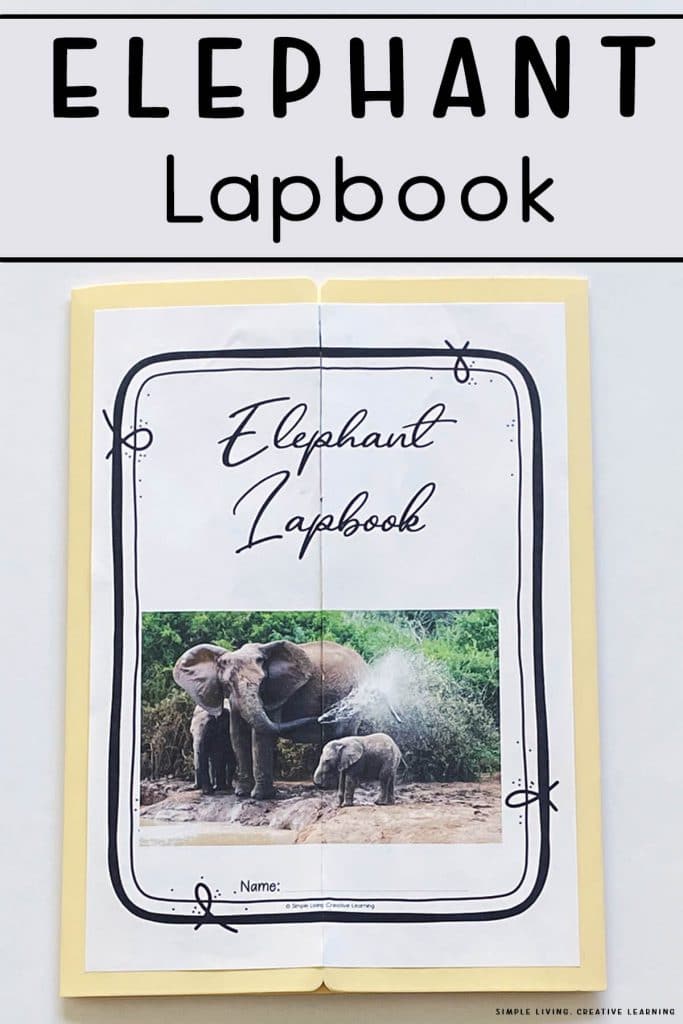 Download and print these awesome fun and free printable elephant lapbook set of worksheets for making learning fun and easy to use for teaching your students from being in the comfort of your own home, or print to use for teaching a classroom full of students who are all learning together.
This fun and free printable elephant lapbook set of worksheets works well for your students of multiple grades and ages to be able to use for learning together. This is perfect for instances where you are teaching a whole co-op of students, or for using your own children at home so that siblings can learn together.
There are tons of different flaps to cut out and paste in your own elephant lapbook that you will create. These flaps are full of names for things, information, and pictures for your students to use for learning.
Your students will have so much fun for hours learning about elephant's life cycles, where they are from, the different parts of an elephant, and much more.
Check out these links below for more free printable animal life cycle activities.
CLICK HERE for hundreds of free homeschool printables
Be sure to follow the Free Homeschool Printables and Worksheets board on Pinterest.
The following two tabs change content below.
Latest posts by Isa Fernandez (see all)