Have fun while learning at the same time with this free to print and easy to download and use ABC planet themed matching activity that your kids and younger students will be sure to love doing.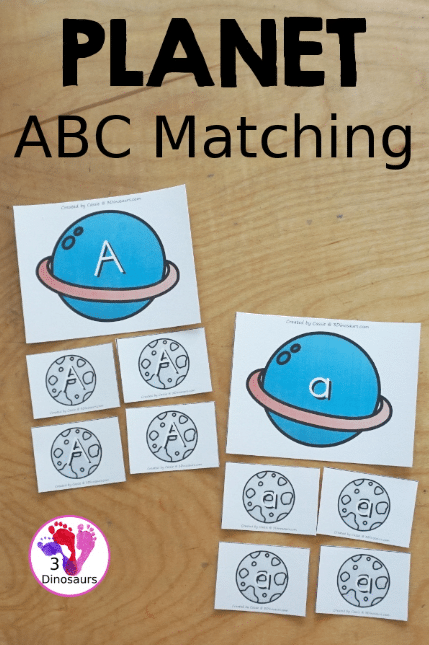 What a fun planet and space themed learning activity to practice going over the upper and lowercase letters of the alphabet by matching them. This will build very strong letter recognition and problem solving abilities in your students.
Whether you're using this learning activity at home for extra practice or teaching, or if you're in charge of a large classroom full of students who are all learning at the same time, this planet and space themed matching letters of the alphabet learning activity is perfect for any and all occasions.
If you have a laminating machine available that works then it is best recommended to use that after printing and cutting out these matching pieces for better and long lasting durability for your kids to be able to have fun with this learning activity over and over again for multiple repeated future uses.
This is a wonderful learning activity for students to be able to use by themselves or with a group of kids to have fun with all at the same time. Whatever your situation looks like it's perfect for any time.
Check out these links below for more free printable letter learning activities.
The following two tabs change content below.
Latest posts by Isa Fernandez (see all)