Give your kids something fun to do with these free to print 2023 calendar coloring pages for each month of the year.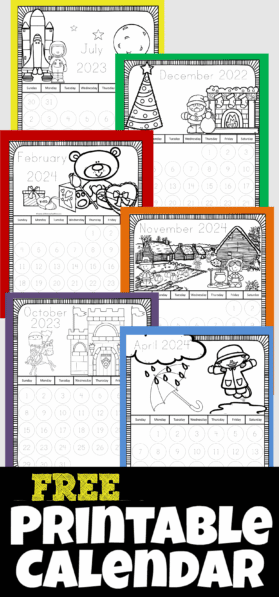 Help yourself stay organized next year by printing out a calendar for free ahead of time with these free to print 2023 calendar coloring pages that have every month for the whole year. Your kids are going to love and have so much fun coloring these calendar pages for each month, decorating it however they like.
As each month passes next year you'll get surprised with a new design that you have to look forward to if you let your kids color and decorate them all at once. Make sure to get out all of your favorite crayons, markers, colored pencils, and whatever else that you may have and like to use for coloring and decorating things.
You can print out calendar pages separate for you and your students or you can keep one calendar for the whole family to use together and be apart of. If you have a lamenting machine that works best for keeping durability for the calendar pages to last a longer time. Magnets are also a good idea for hanging the calendar pages on your refrigerator at home.
Check out these links below for more free printable calendar pages.
The following two tabs change content below.
Latest posts by Isa Fernandez (see all)