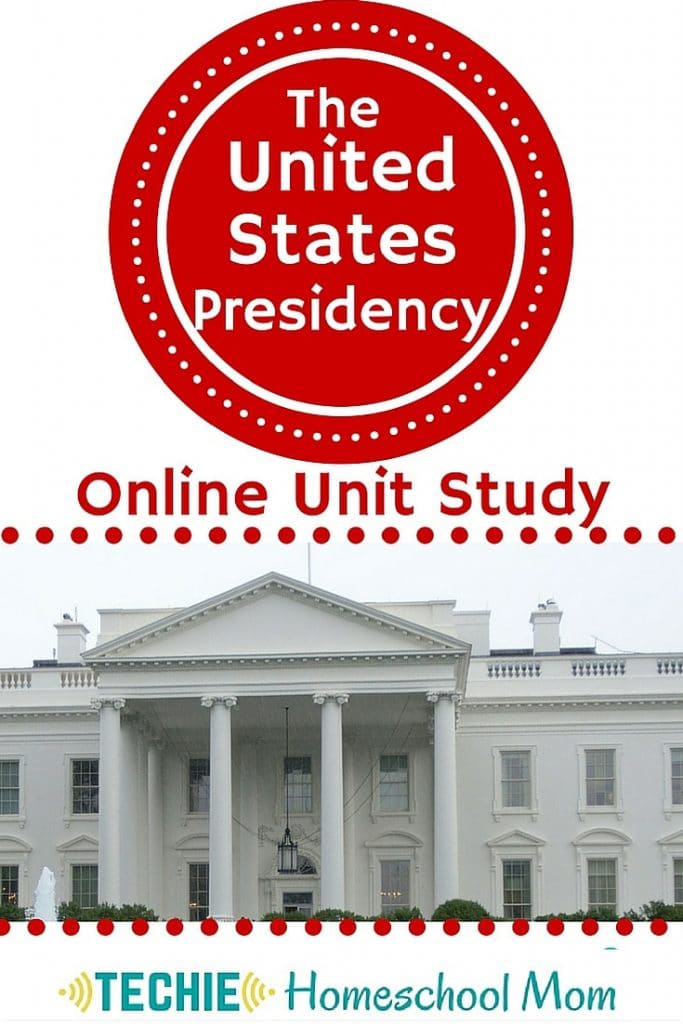 With the upcoming Presidential election, it's important  for American citizens to understand the role of president. Do your homeschoolers know the requirements and duties of our president?
Techie Homeschool Mom is offering the FREE United States Presidency Online Unit Study  for a limited time. With this homeschool e-course, your family will…
discover how the presidential role originated
learn the requirements and duties of President of the United States
create an infographic with the information you learn

Online Unit Studies are homeschool eLearning courses. Students access web content to learn about a topic and complete hands-on and digital projects. No downloads, books, or paper. Everything is just a click away.
CLICK HERE to learn more and request your FREE Online Unit Study.
Here are additional free history resources for homeschoolers!
Comments
comments