These fun and awesome watermelon number activity pages are a ton of fun for kids to practice their numbers with their favorite fruit. With tracing and coloring sections, kids can work on several of their skills with this great printable pack.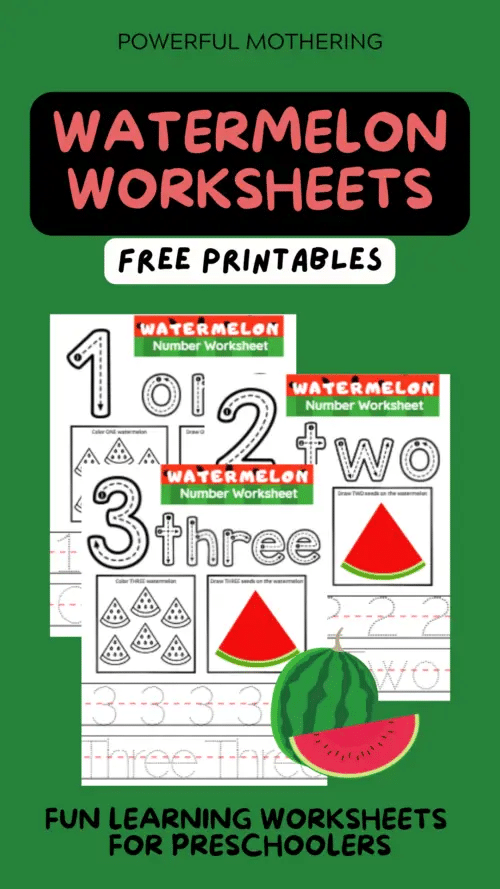 These awesome watermelon number activity pages are fun and exciting for kids to work on some of their more important skills. Each page has images of some tasty watermelon with tracing sections for letters and numbers.
Each page focuses on either number one, two, or three making this perfect for early learners looking to practice their number and writing. These pages have number written out as well as spelled out for them to practice both versions of writing each number.
With them able to work on these skills they will become better at writing their numbers and practice their spelling when it comes to writing numbers as words. They can also color in some of the larger numbers to match their watermelons.
These watermelon number activity pages are a ton of fun for younger kids to focus on their skills. You can have these printed for them today using the link below. If you can, serve this worksheet with a plate of watermelon for some extra fun!
Check out these links for some more watermelon fun.
The following two tabs change content below.
Latest posts by Isa Fernandez (see all)