Check out these awesome w is for watermelon worksheets perfect for students looking to work on their hand eye coordination skills by completing these fun tracing worksheets.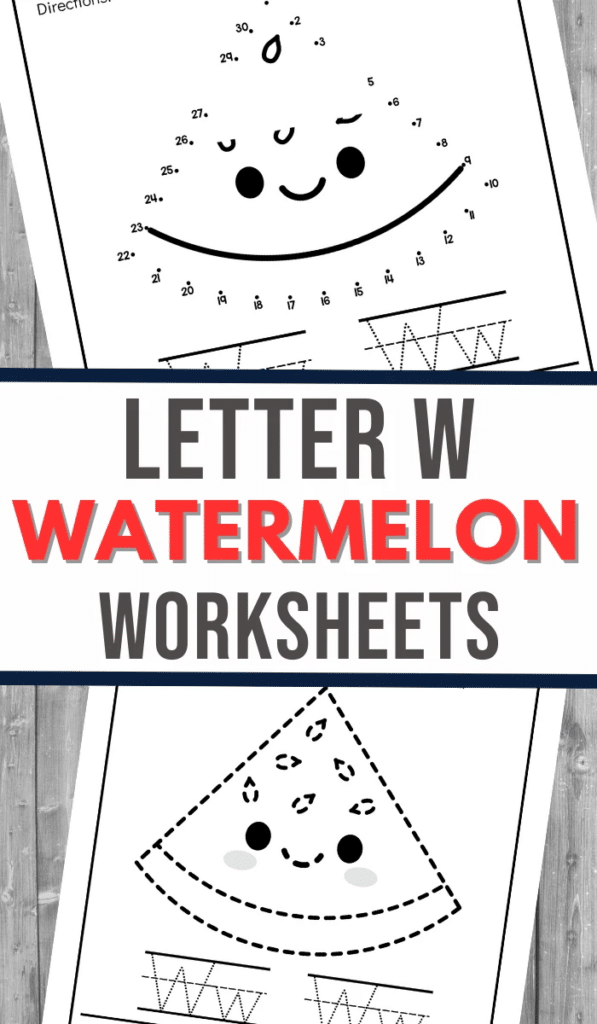 Take a look at these really cool w is for watermelon worksheets. They are a ton of fun and allow kids to work on a ton of skills while learning too. They can use these to work on their handwriting and hand eye coordination skills as well.
Each page on these w is for watermelon worksheets come with different styles of watermelon on them. This includes connect the dots activities and tracing activities. Kids will be able to draw their own watermelons and can color the pages in after they are all done.
Your students will have a blast working on these really cool worksheets. They will get to create their very own watermelons and practice how to write the letter W. They will also be able to gather their favorite colored pencils and crayons to color the pages in as well.
You can have these w is for watermelon worksheets ready for your kids today using the link down below. They print in black and white and can be used in any of your lesson plans.
Check out these other links for more tracing worksheets.
Find more FREE Homeschool Printables & Worksheets on our Pinterest boards!
The following two tabs change content below.
Latest posts by Isa Fernandez (see all)