Use this fun and free to print planet Venus themed coloring page to help make learning fun and teach your kids more about the planets in space this year in school for multiple grades.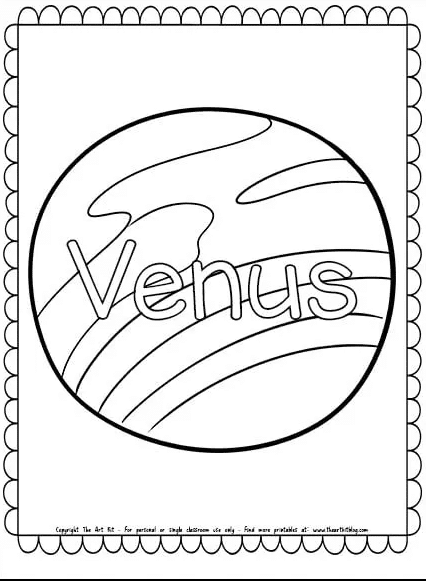 Coloring pages are excellent additions to add to any kind of subject learning in school regardless of age or grade level in a way to make learning more fun and relaxed instead of school work being just boring and hard all of the time.
You can get creative with this fun and free to print Venus themed coloring page by trying to look up and use realistic colors to decorate your page, or you can choose to use any kind of your favorite colroed crayons, markers, colored pencils, or whatever else that you may have and enjoy using to color and decorate this page. It's entirely up to you how you use this coloring page.
This is an excellent addition to have to add to a science unit study lesson plan learning about different planets in space. You can find other planet coloring pages on the website free to print too and do them all.
Use this Venus themed coloring page at home, in a classroom, or anywhere else at any time that works best for you and your students however you're teaching them.
Check out these links below for more free to print science activities.
The following two tabs change content below.
Latest posts by Isa Fernandez (see all)