Saving Money Together Tuesday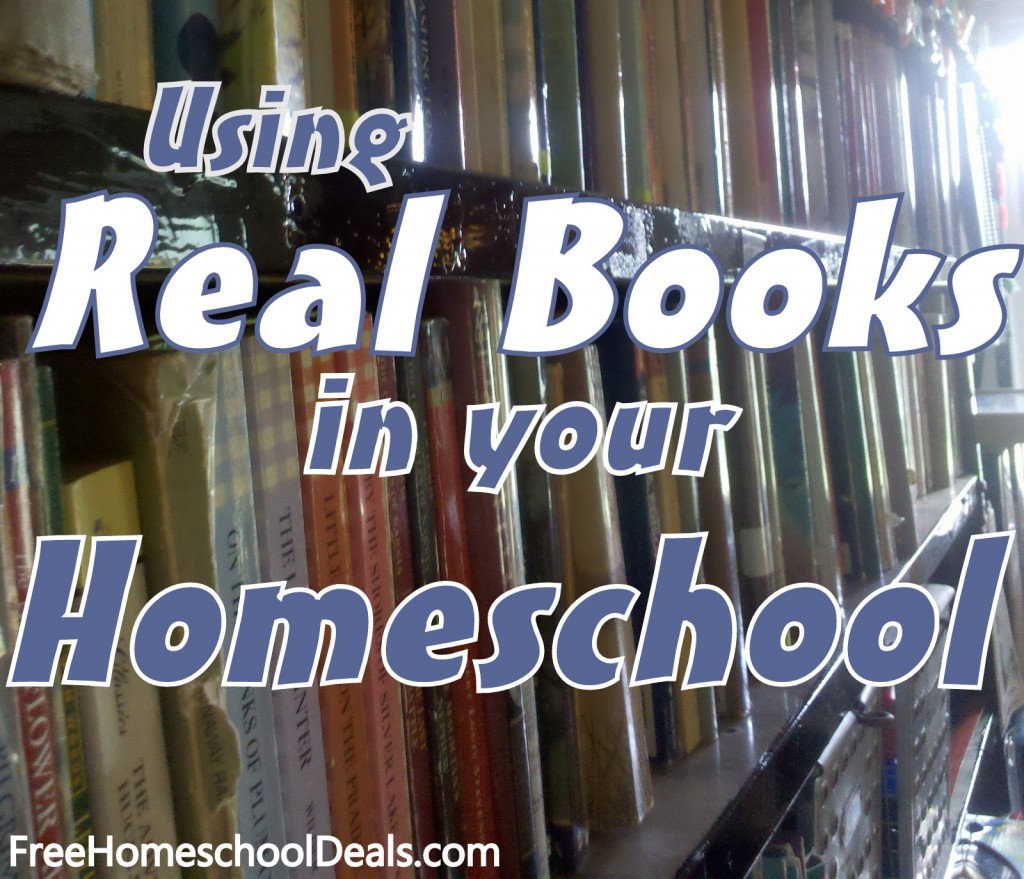 I am excited to share one of my favorite ways to save on homeschooling. Before I do that, let me introduce myself. I'm Kerry Beck and I homeschooled my 3 kids for 10 years. They are all on their own now, doing quite well.
When I first started homeschooling, I knew there was one thing I would definitely use to educate my kids: real books. As a former public school teacher, I yearned for a class set of novels that we could read together.
No such luck!
Instead I used textbooks with only synopses of real books.
Homeschooling was different. I was so excited to read classics & discuss living ideas with my kids. Classic books always have something new to teach us. That's why they are classics. You read them over & over, always gaining new insights.
As I learned more about education, I discovered several approaches to education that matched my desire for books: Charlotte Mason, classical education and unit studies, to name a few.
You may think that using books as a basis for education could be quite expensive. It can be expensive if you buy new books, all at once. What I found is books are actually an inexpensive way to educate because you will use those books over & over with each child. Let me share two ways I used books to save costs in our homeschooling.
Public Library
Several years ago I read a story about a young homeschooled man who scored very well on his college entrance exams, but had never bought any curriculum. What did he use? His local library.
The library is an obvious answer to homeschooling frugally, but sometimes we overlook it. I continue to use the library for my own education, as do my kids. Here are a few ways we use the library, for free.
1. Online Search
I find the books we need online and put them on hold. I love this method because I open up my TruthQuest history guide and type in all the books I want to use as we study that time period.
When I get to the library, those books are ready for me to pick up at the front desk. If you don't have time or your kids are restless, this is the perfect solution.
2. Story Times
My kids attended the weekly story times for pre-schoolers. While they listened to the stories, I was able to search for books on a particular subject. Once the story was over, we watched the movie together as a family. It was a win-win. My kids listened to a classic story & I found books for the next week of homeschooling – all for free.
3. Interlibrary Loan
If our library does not have a book I need, they will search throughout their system and request it from another library. This opens up the possibilities of books we could read.
4. Research Papers
As your kids start writing research papers, the library & librarians are an excellent source of help. Librarians want to help kids that are interested in learning, so take advantage of this free resource.
Half-Price Books
If you have a little money to start your own library, I recommend finding a local Half-Price Book Store or other used books store. When we first started homeschooling, our book store was at the end of my street. My kids remember spending hours in that store as I looked for books on the Sonlight reading list. They loved it because a cat lived in the store.
I frequented our Half-Price Book store in case new books had arrived. Those first few years, I started our children's library for less than $100. We added many books that first year, rarely spending more than $2 for a book.
If you ask any of my kids if I like books, you would hear an emphatic "yes". Books play an integral part of our lives.
Books give us the opportunity to discuss current events, character growth, morality, Biblical principles and much more. And all for very little money.
————–
Kerry Beck encourages homeschoolers to choose an approach to homeschooling that best matches their family goals. You can get her free ebook, Everything You Want To Know About Homeschooling at  HowToHomeschoolMyChild.com. She also offers free homeschool activities on her blog.
If you'd like the opportunity to guest post on Free Homeschool Deals please submit your guest post here.
Now link-up your favorite post for Saving Money Together Tuesday. It can be old or new; anything from homemade cleaning supplies, cost-cutting recipes, homeschool savings, and more!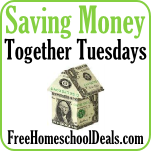 The following two tabs change content below.
We are here to help families afford the homeschool life by providing the BEST homeschool freebies, deals, resources we can find & encouragement as we walk this journey together!
Latest posts by Free Homeschool Deals (see all)