Make learning a fun and easy experience for your kids by using this free to print under the sea themed subtraction game that's perfect for adding to your math class in school this year.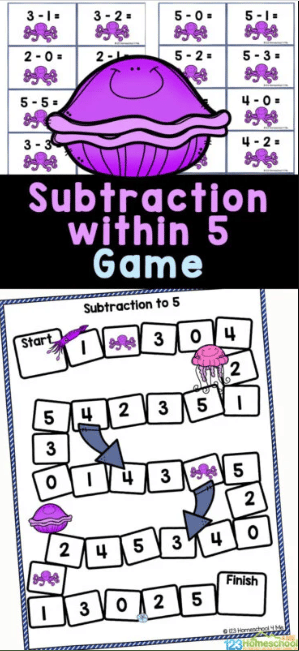 What a fun addition to have for adding to your already current math study lesson plans in school this year for teaching your kids whether they're your own kids or you're in charge of a larger classroom full of students who are all learning at the same time.
Have fun and enjoy playing and learning with this under the sea themed subtraction game for kids that encourages them to have fun while learning at the same time.
When kids enjoy and have fun while learning they are more likely to comprehend and remember what exactly it is that they have learned and they'll want to learn and do school instead of having to force them to pay attention when they'd rather be playing outside or something else besides being stuck doing school.
Free printable math learning activity games like this are a nice and easy way to mix things up for your students so that way they stay engaged and entertained while learning at the same time.
Check out these links below for more free printable math activities.
The following two tabs change content below.
Latest posts by Isa Fernandez (see all)