Use these fun and free printable marshmallow themed math printable pages including subtraction and addition practice.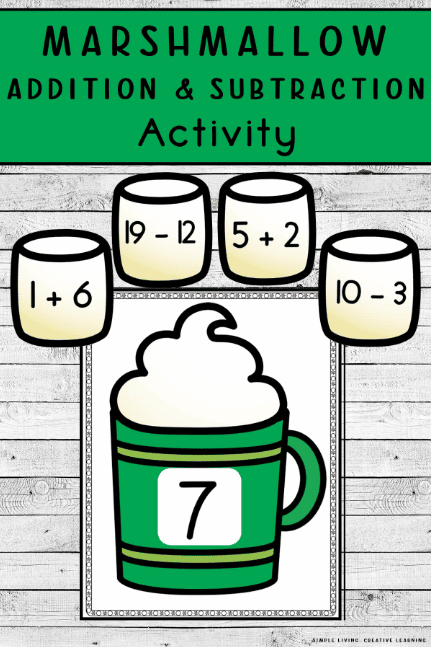 These are great fun and free printable marshmallow themed addition and subtraction worksheets that are perfect to add to your current math study lesson plans to use for your students as extra practice or for review purposes.
The marshmallow theme makes it fun and enjoyable for kids so that way they are not getting bored all the time of doing math homework. It's a fun way to mix it up for your students.
The worksheets printing out in black and white saves in printing costs, as well as gives your students the opportunity to color in the worksheets after solving the equations, using all of their most favorite colored crayons, markers, and colored pencils however they'd like their marshmallows on the page to look.
The math equations included with this free printable pack go through numbers one through twenty in over four-hundred different kinds of equations so your kids have plenty of problems to solve and work through.
These fun and free printable marshmallow themed addition and subtraction worksheet pages are super easy to use and works great for teaching classrooms full of students working at the same time, or if you're just teaching your students one on one from being in the comfort of your own home.
Check out these links below for more free printable math worksheets.
The following two tabs change content below.
Latest posts by Isa Fernandez (see all)