Your kids of multiple different ages and grade are going to love having so much fun with these wonderful free printable Thanksgiving themed placemats.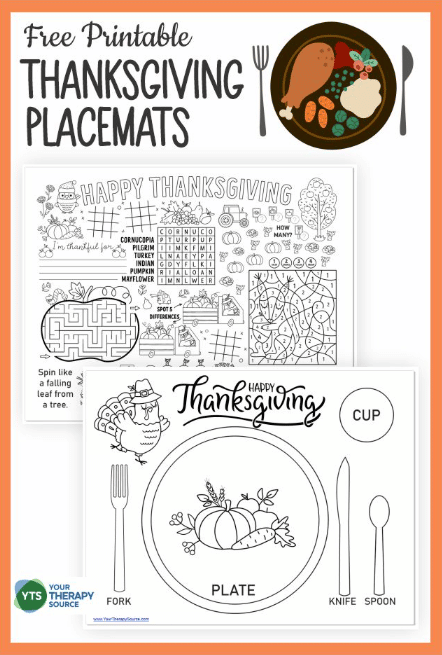 Easily figure out how to download and print out these free printable multiple different versions of Thanksgiving themed placemats to give to your kids to be able to enjoy coloring and decorating together this holiday season.
Gather together all of your most colored crayons, markers, colored pencils, and whatever else that you can think of and may have available to use to be able to have fun coloring and decorating these super awesome free printable Thanksgiving placemats to use at home, in school, or wherever you see fit.
If you have a laminating machine available to use that works, then it is best recommended to laminate these free printable Thanksgiving themed placemats for your kids after they are all done finished coloring and decorating them for them to have better durability to last longer for multiple repeated uses.
Placemats are great to use at the dinner table under your kid's dinner plates to avoid spilling food and making a mess on the table to clean up later. Placemats are also great to use in classrooms on desks when drawing, writing, coloring, and painting to protect your child's desk.
Check out these links below for more free printable Thanksgiving printables.
The following two tabs change content below.
Latest posts by Isa Fernandez (see all)