Use these fun and free to print sprinkle themed lined paper note booking pages for all of your school writing purposes this year.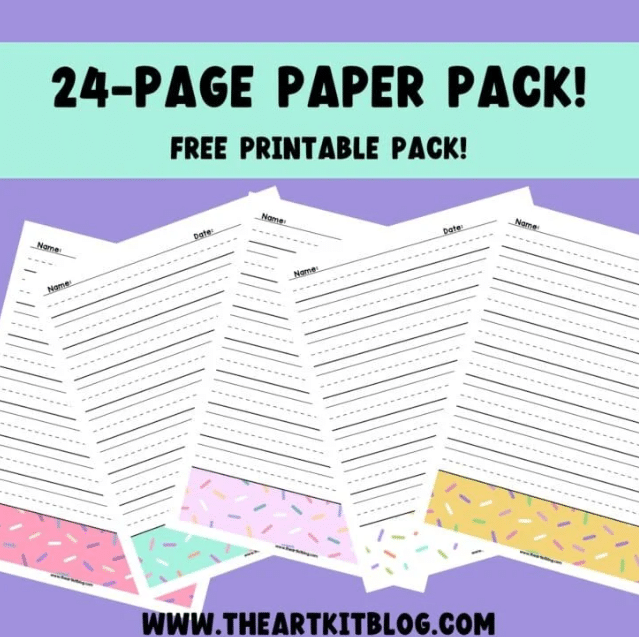 There is a total of twenty-four sprinkle themed lined writing pages that are great for note booking purposes or other note taking related activities in school this year. The pre-lined pages are great for kids to practice handwriting and penmanship skill building to stay inside of the lines and keep all letters uniformed and in the same size.
Take a look at these sprinkles themed note booking pages that's great for kids in multiple different grade levels to be able to use as apart of school lesson plans or just a fun learning activity to do during summer break from school.
Feel free to download and print out these sprinkled themed lined paper pages to use for all of your note taking and creative writing purposes for school coming up this year.
No matter your child's age or grade level, even adults can utilize these sprinkled themed lined papers. There's twenty-four pages included with this free to print pack of sprinkled lined pages.
There's also places at the top of the pages to write your student's name and current date which can be helpful when using these pages in a classroom or with multiple students at one time.
Check out these links below for more free printable writing activities.
The following two tabs change content below.
Latest posts by Isa Fernandez (see all)