Have fun with this free to print secret code worksheet set that you kids can learn to play with and write
coded notes to each other.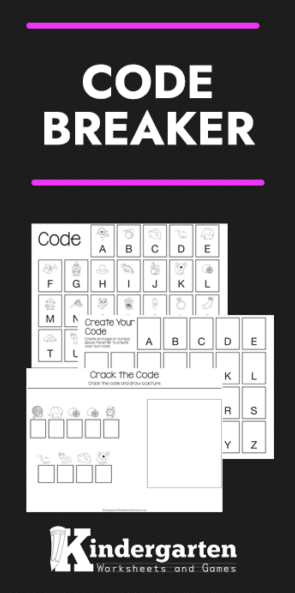 I know that when I was a little kid I used to love coming up with secret codes and teaching them to my sisters and friends so that we could have our own written language only we knew. It's a fun social activity for kids that takes creativity and keeps them entertained for hours and days.
This free to print pack of secret code pages has it all written out for you already. There's a symbol for each letter of the alphabet to learn and memorize and then soon you can start writing notes and letters in code.
This is a fun and unique activity and game for kids who are indoors while taking summer break from school, or busy out traveling, it's perfectly fine anytime and any place that works best for you.
There's even a crack the code page included to help practice learning the code given to your kids with this fun and free to print pack of secret code writing pages.
Check out these links below for more free printable writing pages.
The following two tabs change content below.
Latest posts by Isa Fernandez (see all)